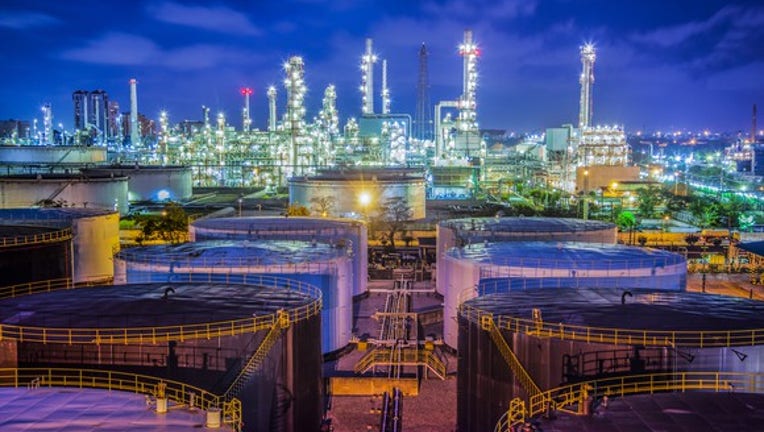 2016 was a difficult year for CVR Refining (NYSE: CVRR), beginning with it announcing a suspension of its distribution. Based on the start of 2017 and CVR's most recent earnings report, it appears that this coming year could be a repeat performance. Here's a quick rundown of CVR's fourth-quarter results, what management expects for the coming year, and how investors should approach 2017 when it comes to CVR Refining's stock.
Image source: Getty Images
By the numbers
| Results | Q4 2016 | Q3 2016 | Q4 2015 |
| --- | --- | --- | --- |
| Revenue | $1,269 million | $1,163million | $948.3million |
| Earnings before interest, taxes, depreciation, and amortization | $34.3 million | $59.2 million | ($79.7 million) |
| Net income | ($10.7 million) | $15.9million | ($122.2 million) |
| Earnings per share | ($0.07) | $0.11 | ($0.83) |
| Cash available for distribution | $0 | $0.3million | $0 |
Data source: CVR Refining.
There wasn't really much to say this past quarter, as the environment for refining companies remains very weak. Refining margin for CVR in the quarter declined to just $7.32 per barrel, which was down from the already low margin of $8.96 per barrel this time last year. It doesn't really matter what kind of operational performance the company puts in. With refining margins this low, it is close to impossible to turn a profit.
On the operational side, things did go reasonably well. Per-barrel operating expenses excludingmajor turnaround expenses were $4.96 per barrel in the fourth quarter compared to $7.04 in the same quarter last year. Also, the company was able to boost its refinery throughput to 223,266 barrels per day, up from 172,364 in 2015. Much of that gain came from less turnaround activity at its Coffeyville refinery.
Despite the less-than-ideal operating environment, the company has been able to maintain discipline with its balance sheet. CVR ended the quarter with $341 million in cash on hand and its total debt, including the currentportion, is $541 million. Much of that cash is currently being preserved for some expected turnaround and maintenance work.
The two prevailing themes for this past quarter were the increases in refined product inventory and, of course, the Renewable Fuels Standard. Management did touch on the fact that Renewable Identification Number (RIN) prices were down to about $0.48 per RIN from $1.09 in December, but the build in refined product inventories across the board was enough to offset the lower cost of RINs in its refining margin.
What management had to say
As he is wont to do, CEO Jack Lipinski talked quite a bit about the Renewable Fuels Standard and how the rules as currently enforced are unnecessarilyhard on independent refiners and fraught with issues of fraud and manipulation. This time, though, he did spend some time talking about the high levels of refined product inventories in the U.S. system today, which could lead to another tough year for U.S. refiners:
One thing that Lipinski also mentioned later in his remarks is that European refiners have benefited from higher refining margins lately and have been exporting greater levels of gasoline to the U.S. If this were to continue, it could make the glut of refined products even worse.
What a Fool believes
There isn't much else CVR Refining can do during this tough operating environment than continue what it's currently doing: keep costs low, preserve liquidity, and hold on for better days ahead. Based on Lipinski's most recent statements, those better times could be a ways off. For investors, that isn't exactly a great thing to hear, but until the market for refined products improves, no one should expect the company to throw off cash in the form of a distribution.
10 stocks we like better than CVR RefiningWhen investing geniuses David and Tom Gardner have a stock tip, it can pay to listen. After all, the newsletter they have run for over a decade, Motley Fool Stock Advisor, has tripled the market.*
David and Tom just revealed what they believe are the 10 best stocks for investors to buy right now... and CVR Refining wasn't one of them! That's right -- they think these 10 stocks are even better buys.
Click here to learn about these picks!
*Stock Advisor returns as of February 6, 2017
Tyler Crowe owns shares of MMP. The Motley Fool recommends MMP. The Motley Fool has a disclosure policy.