Cvent Posts Solid Growth as Shareholders Await Private-Equity Buyout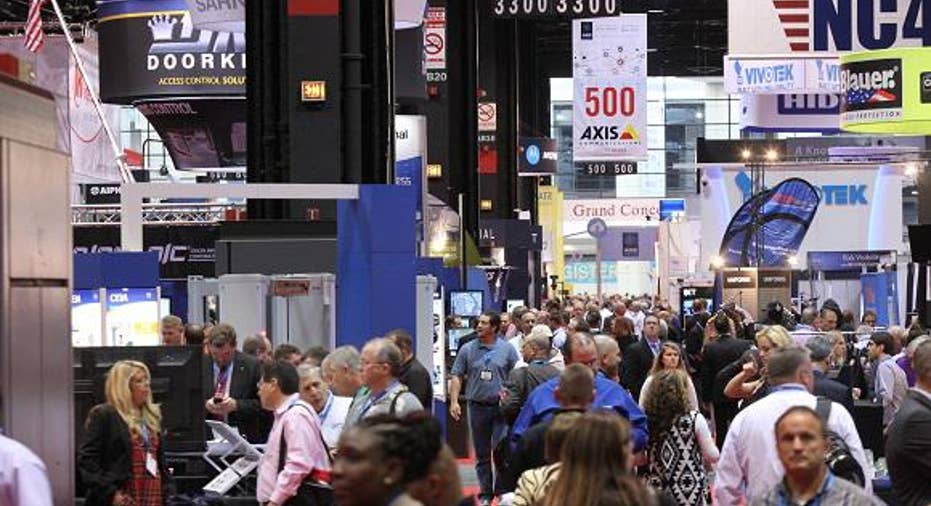 Image source: Cvent.
Cloud computing has made a wide range of tasks easier, and for Cvent , the market for tools to help manage major corporate events and conferences has turned into a lucrative opportunity. The industry has also attracted interest from acquiring companies looking to grow, and coming into Thursday's first-quarter financial report, Cvent investors were focused less on their immediate expectations for quarterly results and more on Vista Equity Partners' pending buyout of Cvent. Nevertheless, Cvent's results showed continuing growth on the top and bottom lines. Let's look more closely at the latest from Cvent's first quarter and what lies ahead for the company going forward.
Cvent keeps celebrating Cvent's first-quarter results were better than most investors watching the stock were expecting. Revenue jumped 27% to $52.3 million, just barely outpacing the consensus forecast for top-line growth. Adjusted net income came in at $2.8 million, more than doubling from the year-ago quarter and working out to $0.07 per share. That was far better than the $0.04-per-share loss that most expected to see.
Looking more closely at Cvent's segments, growth was relatively balanced. Event-cloud revenue climbed 29%, making up about two-thirds of the company's overall sales. Hospitality-cloud revenue rose at only a slightly smaller 24% pace.
Cvent continued to bring in impressive operational wins. Among the companies that Cvent signed on were a Fortune 50 technology company and two large companies with ties to the pharmaceutical and healthcare fields. Expansions and renewals encompassed both the tech and healthcare sectors as well as a top global bank. New mid-market event management customers included California pension giant CalPERS, while several hotel companies came onboard for the hospitality cloud. Cvent continued to provide mobile app technology for customers to adopt.
What's ahead for Cvent? Yet the obvious high point of the quarter came in April, when Vista Equity Partners made a $1.65 billion bid to buy Cvent. Current shareholders are slated to receive $36 per share in cash as compensation for the merger, and the company expects for the transaction to close in the third quarter of 2016. Investors haven't yet voted to approve the deal, but few expect any controversy over the move.
CEO Reggie Aggarwal gave a positive view on recent events. "We executed well in the quarter," Aggarwal said, "as we continue to invest in our technology leadership and expanding our sales focus on enterprise-scale organizations." In addition, the CEO sees the buyout as helping the long-term vision for Cvent's business, noting, "We are excited to be joining Vista Equity Partners, whose investment in Cvent will continue to position us to deliver innovative solutions that can transform the meetings and events industry."
In light of the pending merger, Cvent made the decision not to provide an outlook for its second-quarter financial performance. Moreover, the company said that investors should no longer rely on the company's previously released guidance for the full 2016 year. Those moves are appropriate given the lack of controversy over whether the merger will go through, although investors should still keep in mind the slight risk that something could happen to get in the way of the Vista Equity Partners deal and force Cvent to continue as an independent company.
Cvent shares didn't react to the earnings announcement, and the stock has generally traded close to the $36-per-share offer price since Vista Equity Partners announced it. Given the upward trajectory that Cvent has seen in its business, Vista investors should be encouraged by the performance that they should get in the future from Cvent.
The article Cvent Posts Solid Growth as Shareholders Await Private-Equity Buyout originally appeared on Fool.com.
Dan Caplinger has no position in any stocks mentioned. The Motley Fool recommends Cvent. Try any of our Foolish newsletter services free for 30 days. We Fools may not all hold the same opinions, but we all believe that considering a diverse range of insights makes us better investors. The Motley Fool has a disclosure policy.
Copyright 1995 - 2016 The Motley Fool, LLC. All rights reserved. The Motley Fool has a disclosure policy.