Cummins Inc. Earnings: 3 Key Numbers You Shouldn't Miss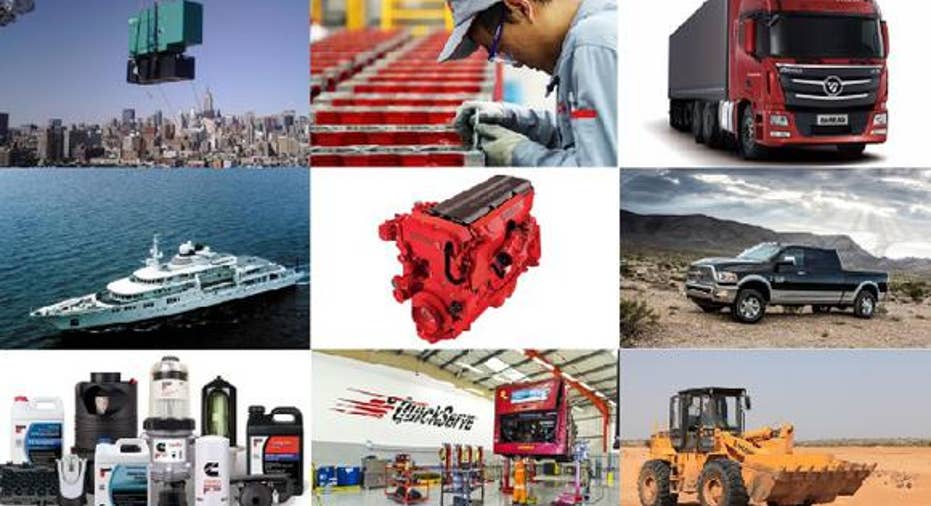 Cummins may struggle as key end markets deteriorate. Image source: Company website.
You may not associate Cummins with commodities, but a sharp recovery in the prices of oil and metals has sent the stock surging by nearly 38% in just the past three months. It isn't entirely unrelated though, as Cummins has significant exposure to off-highway markets like mining and oil. Unfortunately, going by peer Caterpillar's and customer Paccar's latest numbers, the rally in Cummins stock may stop short when the company releases its first-quarter earnings on May 3.
From dismal numbers to muted outlook to caution about key end markets, neither Caterpillar nor Paccar have left investors with much to look forward to. Considering that Cummins serves similar end markets as the two companies and is facing intense competition, chances are it may lower its full-year guidance on May 3. Cummins last projected its 2016 revenue to decline 5%-9% and operating margin to range between 11.6% and 12.2%.
To get a glimpse of what the future holds for Cummins, there are three important numbers that you need to keep an eye on in its upcoming earnings report. To learn these key facts, just click on the slideshow below.
Cummins Earnings: 3 Key Numbers You Can't Miss from
The article Cummins Inc. Earnings: 3 Key Numbers You Shouldn't Miss originally appeared on Fool.com.
Neha Chamaria has no position in any stocks mentioned. The Motley Fool owns shares of and recommends Cummins and Paccar. Try any of our Foolish newsletter services free for 30 days. We Fools may not all hold the same opinions, but we all believe that considering a diverse range of insights makes us better investors. The Motley Fool has a disclosure policy.
Copyright 1995 - 2016 The Motley Fool, LLC. All rights reserved. The Motley Fool has a disclosure policy.