Cummins Climbs Despite Ongoing Weakness in Earnings, Sales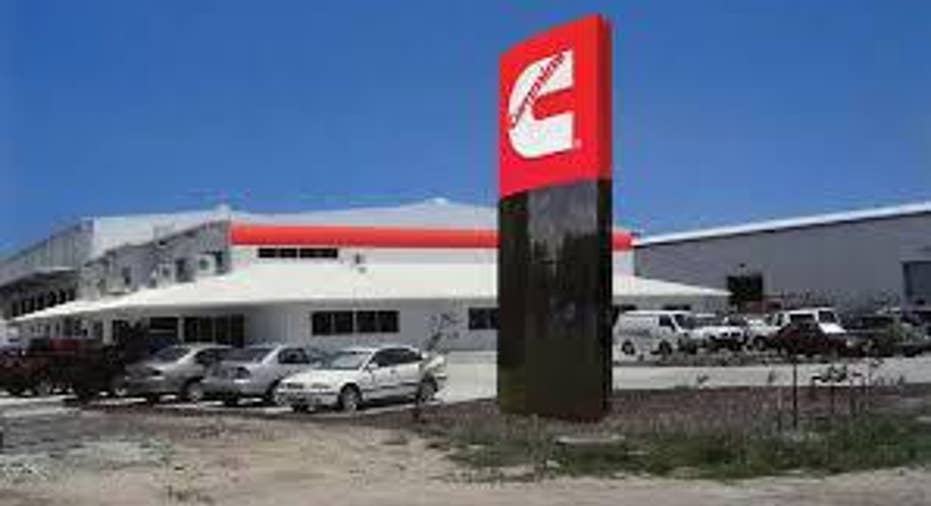 Image source: Cummins.
Engine maker Cummins has struggled under the weight of a sluggish global economy for a long time, and conditions still haven't improved as much as most would like. Coming into Tuesday's first-quarter financial report, Cummins investors still expected to see further declines in sales and earnings, with the hope that eventually, the economic conditions that have held the engine producer back would finally start to let up. Cummins gave shareholders some encouraging news in its report, and although its top and bottom line figures continued to deteriorate, some see the potential for a turnaround in the long run. Let's look more closely at how Cummins did last quarter and whether it can get moving in the right direction again soon.
Cummins cranks its engines Cummins' first-quarter results weren't as bad as investors had feared, even though they showed ongoing signs of weakness. Revenue fell almost 9% to $4.29 billion, which was close to what investors were forecasting. Net income was down 17% to $321 million, and that produced earnings of $1.87 per share. Yet that figure was almost a dime per share better than the consensus forecast among those following the stock.
Looking more closely at Cummins' results, there was an important sea-change in the way that the company brought in revenue. Until now, revenue from the North American market had been stronger than Cummins' international results, but that trend reversed itself this quarter. North American sales fell 10%, eclipsing the 8% decline in international sales. Outside its home market, Cummins cited weakness in Latin America and Asia as being the major contributors to the overall drop in sales. The strong dollar hit revenue by about three percentage points.
Cummins' major segments showed similar relative performance to past quarters. The best performer was the Distribution segment, posting just a 1% drop in sales and actually increasing pre-tax earnings by about $7 million. Components also held up relatively well, posting a 5% decline in revenue and an 11% drop in income. However, the key Engine segment posted a double-digit percentage revenue drop and lost more than a fifth of its pre-tax earnings, and the Power Generation division lost a third of its pre-tax income on a 19% sales decline.
COO Rich Freeland took the lead in explaining Cummins' results, which he said "reflect solid execution of our cost reduction plans in the face of very challenging market conditions." Freeland pointed to "benefits from restructuring actions, material cost reduction projects, and lower warranty costs" as contributing to offset lower revenue.
Can Cummins rev up its engines?Going forward, Cummins has made a slight reorganization in its business structure. CEO Tom Linebarger explained the move to combine the Power Generation segment with the High Horsepower engine business. In the CEO's words, "The formation of the Power Systems Segment combines two businesses that are already strongly interdependent and will allow us to stramline business and technical processes." The net result will be higher market share, faster innovation, and better supply chain and manufacturing management.
Yet Cummins didn't have any substantial changes to its guidance for the year. The company still expects full-year 2016 revenue to fall between 5% and 9%, and pre-tax operating margin guidance remained in a range of 11.6% to 12.2%.
The main problem for Cummins lies in its end-user industries. The company said that weak demand in the power generation, oil and gas, commercial marine, and mining industries all contributed to poor results for engine sales. Once those areas start to come back, the chances for Cummins to bounce back will become much stronger.
Even with the ongoing declines, Cummins investors were relatively pleased with the news, sending the stock up more than 1% at midday despite a down market. In the long run, though, Cummins will need the industrial world to recover and see demand pick up again in order for the stock to mount a lasting rally.
The article Cummins Climbs Despite Ongoing Weakness in Earnings, Sales originally appeared on Fool.com.
Dan Caplinger has no position in any stocks mentioned. The Motley Fool owns shares of and recommends Cummins. Try any of our Foolish newsletter services free for 30 days. We Fools may not all hold the same opinions, but we all believe that considering a diverse range of insights makes us better investors. The Motley Fool has a disclosure policy.
Copyright 1995 - 2016 The Motley Fool, LLC. All rights reserved. The Motley Fool has a disclosure policy.