CSX to impose hefty fees on some rail customers in 2018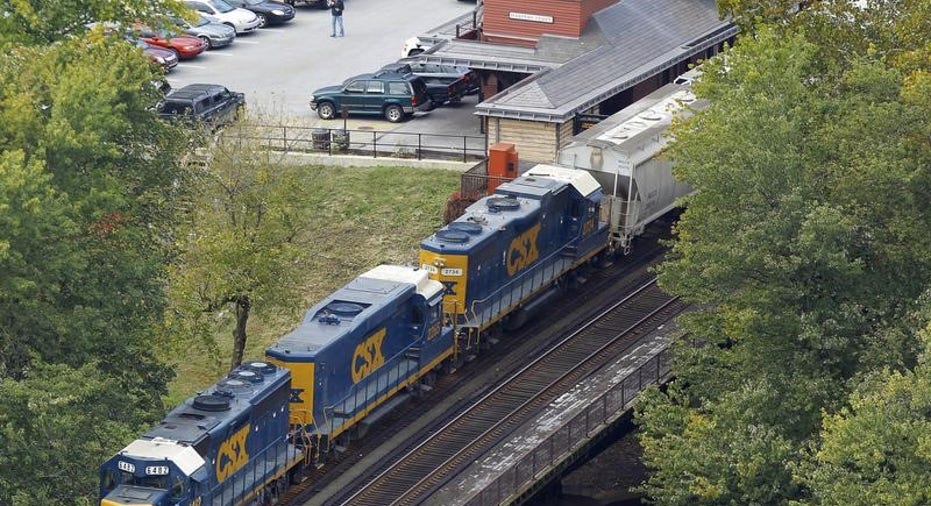 CSX Corp will charge new fees for freight shipments to Mexico and hike charges for customers that fail to load or discharge railcars by agreed deadlines or ship unsafely loaded or overweight railcars as of Jan. 1, the company said.
A Nov. 15 notice of the changes, seen by Reuters, would encourage customers to better conform to CSX's schedules as it faces persistent service delays and disruptions partly caused by its dramatic operations overhaul.
CSX spokesman Rob Doolittle said by phone on Wednesday the charges were "in line with efforts to optimize the use of assets," including railcars. "These changes are intended to improve the efficiency of our operations," he added.
CSX Chief Executive Hunter Harrison, who took the job in March, has been streamlining operations with his "precision scheduled railroading" strategy, which relies on running freight trains based on strict schedules instead of individual shippers' needs.
Independent rail analyst Anthony Hatch said Harrison was using the fees as a "behavior-changing strategy" to make shippers conform to his timetables, rather than to boost profits. They could pose a costly headache for shippers who lack the personnel and infrastructure to speed up or change their rail car-processing capabilities.
"Shipper-caused delays are a part of the whole story along with CSX-caused delays," Hatch said. "Hunter Harrison is trying to reset the whole relationship."
Hatch said similar charges were part of Harrison's strategy when he led a turnaround at Canadian National Railway Co through 2009.
The carrier also said several customers, including U.S. packaged food maker Conagra Brands Inc, would no longer be able to use other railroads to move freight in certain locations if CSX's system can not handle their cars, a process called "reciprocal switching."
The change may force these customers to ship freight by truck, which is costlier than rail.
Conagra did not respond to a request for comment.
Hatch said it was difficult to compare CSX's penalties to other major carriers since such details are not usually publicly disclosed.
Among CSX's changes, demurrage fees for cars carrying flammable materials will rise to $250 per day from $175, and to $150 a day from $105 for non-hazmat cars. Refrigerated cars will be charged $250 per day, up from $200.
Charges for overloaded railcars will rise to $1,000 each from $750, and $1,000 per unsafely loaded railcar, up from $750.
For railcars crossing the U.S.-Mexico border, CSX said it may charge a new fee of $200 per railcar for incomplete or erroneous customs documentation or data, and $25 per railcar for paperwork and processing.
"Customers are already dealing with increased transportation costs and major service disruptions because of the ongoing CSX service failures," said Scott Jensen, a spokesman for the American Chemistry Council, a lobby group.
(Reporting by Eric M. Johnson in Seattle; Editing by Richard Chang)