CSX 4Q Profit Falls on Lower Freight Volumes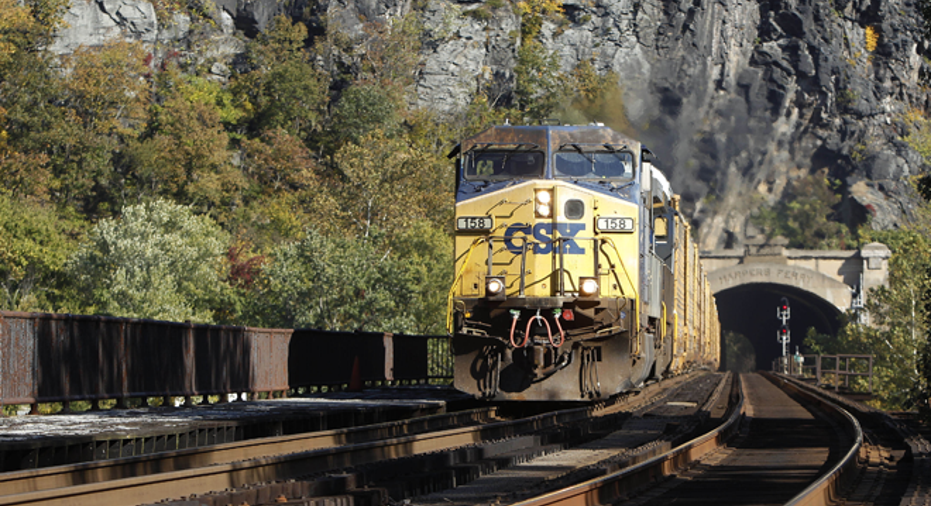 No. 3 U.S. railroad CSX on Tuesday reported a lower quarterly net profit, citing a drop in freight volumes, and said the weak global economy and U.S. industrial markets would weigh on results in the coming year.
"With negative global and industrial market trends projected for 2016, full-year earnings per share are expected to be down compared to 2015, chief executive Michael Ward said in a statement. "CSX will continue to be rigorous about efficiency, resources and service quality in order to maximize shareholder value."
The news sent the company's stock down nearly 2 percent in after-market trading.
The company said freight volumes fell 6 percent in the fourth quarter, with a huge 32 percent decline in the amount of coal hauled.
The major U.S. railroads all suffered from a significant drop in coal volumes throughout 2015 as utilities switched to burning cheaper natural gas amid slumping energy prices. The strong U.S. dollar has also hurt coal exports.
With the exception of automotive shipments, which rose 5 percent in the fourth quarter versus a year ago, and minerals for housing and construction, which were up 4 percent, all other freight types were down during the quarter.
The Jacksonville, Florida-based railroad reported fourth-quarter net income of $466 million or 48 cents per share, down 5 percent from $491 million or 49 cents per share a year earlier.
Analysts had on average expected earnings per share for the quarter of 46 cents.
Revenue in the quarter was $2.78 billion, down nearly 13 percent from $3.19 billion a year earlier. Analysts had expected revenue for the quarter of $2.86 billion.
In after-hours trading, CSX shares were down almost 2 percent at $23.25.
(Reporting By Nick Carey; Editing by Andrew Hay and James Dalgleish)