Crude Prices Surge on Stockpiles, Fed Speculation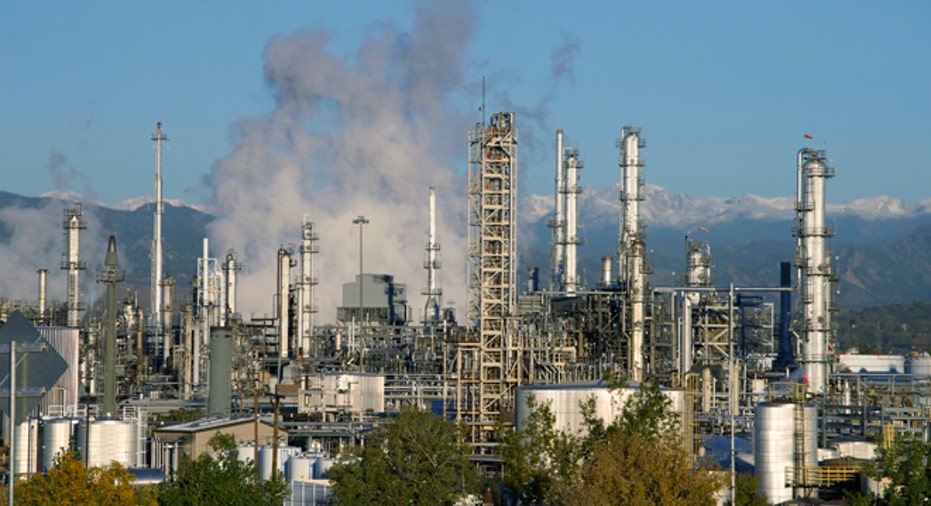 Oil prices jumped as much as 6 percent on Wednesday, after the largest U.S. crude drawdown in seven months at the key delivery point in Cushing, Oklahoma fed a new round of market volatility.
Oil bulls were also encouraged by doubts on whether the Federal Reserve will decide to hike U.S. interest rates on Thursday after tame August inflation data.
Some speculators in oil had bet on a big U.S. draw since Monday, after market intelligence firm Genscape estimated a drawdown of 1.8 million barrels in Cushing.
Official data from the U.S. Energy Information Administration showed a total U.S. inventory drop of 2.1 million barrels for the week ended Sept. 11. The Cushing draw itself was 1.9 million, the largest since the week ended Aug. 28.
The draw numbers were bullish beyond average analysts' forecasts. A Reuters poll called for a total stockpile growth of 1.2 million barrels last week.
Even so, the EIA also cited an unexpected build of about 3 million barrels in gasoline and distillate stocks.
"The gasoline and distillates build completely negate the crude draw," said Donald Morton, energy trader for Herbert J. Sims & Co in Fairfield, Connecticut.
"A total stockpile of 153 million barrels for distillates is huge. It's the Fed's show from here on," Morton added.
A decision by the Fed to keep U.S. interest rates low could restrain the dollar, making dollar-denominated crude cheaper for holders of other currencies. The dollar retreated from a one-week high after an unexpected 0.1 percent decline in U.S. consumer prices in August. U.S. crude settled up $2.56, or 5.7 percent, at $47.15 a barrel.
Global oil benchmark Brent finished up $2, or 4.2 percent, at $49.75.
Oil has seen big price swings since the end of August on a mixed supply-demand outlook from the EIA, the International Energy Agency and producer group OPEC. Influential Wall Street trader Goldman Sachs' lower projections for forward oil prices added to the volatility. [OPEC/M]
Some analysts expect an erratic but continuous recovery from the 6-1/2 year lows of $42.23 hit in Brent and $37.75 in U.S. crude in August.
"If the market continues to get data points similar to this week, which the markets have been anticipating for a while now, oil prices will continue to firm up and find support," said Chris Jarvis at Caprock Risk Management in Frederick, Maryland.
(Additional reporting by Lisa Barrington in London and Henning Gloystein in Singapore; Editing by Dale Hudson and Jason Neely)