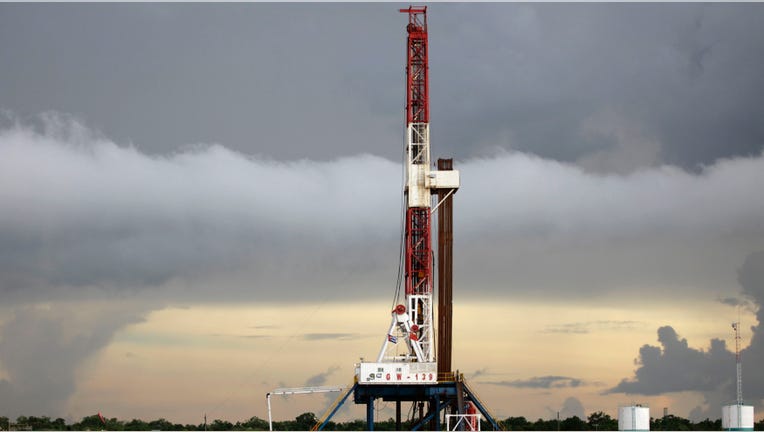 Oil recovered to just above $50 a barrel on Tuesday after touching a six-month low in the previous session, although high global production and concern over the economic outlook in China weighed on the outlook.
The bounce came as a weaker dollar and a rally in Chinese equities helped commodities post gains following a steep slide on Monday, when a global commodities price index plunged to a 12-year low.
By 1348 GMT (0948 EDT), Brent crude <LCOc1> was up 70 cents at $50.22 and U.S. crude <Clc1> gained $1.00 to $46.17. Brent fell to $49.36 at one point on Monday, its lowest since Jan. 30.
"I think we will stabilize around current levels," said Olivier Jakob, head of Swiss oil consultancy Petromatrix. "You can never exclude a further correction, but I think we are in the last 5 dollars rather than the next 15 dollars."
Crude has come under pressure from mounting signs of ample supply and a weakening of the demand outlook. Brent fell 18 percent in July, while U.S. crude's 21 percent decline was its biggest monthly decline since the 2008 financial crisis.
Oil output from the Organization of the Petroleum Exporting Countries (OPEC) reached the highest monthly level in recent history in July, a Reuters survey found, and Iran's nuclear deal with world powers has raised the prospect of even more oil supply.
OPEC made a historic policy shift in November 2014, choosing to defend market share against rising output from rival producers rather than cut output to support prices. Since then, it has boosted production by more than 1.7 million barrels per day (bpd) - almost 6 percent.
"Given the 1.5 to 2.0 million-barrel-per-day oversupply generated by OPEC the recovery will probably be short-lived," said Carsten Fritsch, analyst at Commerzbank, referring to the oil price recovery on Tuesday.
OPEC has been counting on higher demand in the second half of 2015 and next year to mop up excess supply, but signs of a further slowing of China's economy have raised a question mark about the strength of oil demand.
Other analysts also see a weak outlook for oil prices. BMI Research said a strong dollar, China's weakening economy and the prospect of rising Iranian oil exports would keep downward pressure on the market.
"A retest of Brent crude's 2015 low around $45 per barrel looks inevitable given current ample market supply and intensifying bearish market sentiment towards prices," it said.
(Additional reporting by Henning Gloystein in Singapore; Editing by William Hardy and David Evans)