Crude Oil Hits 2.5-Year High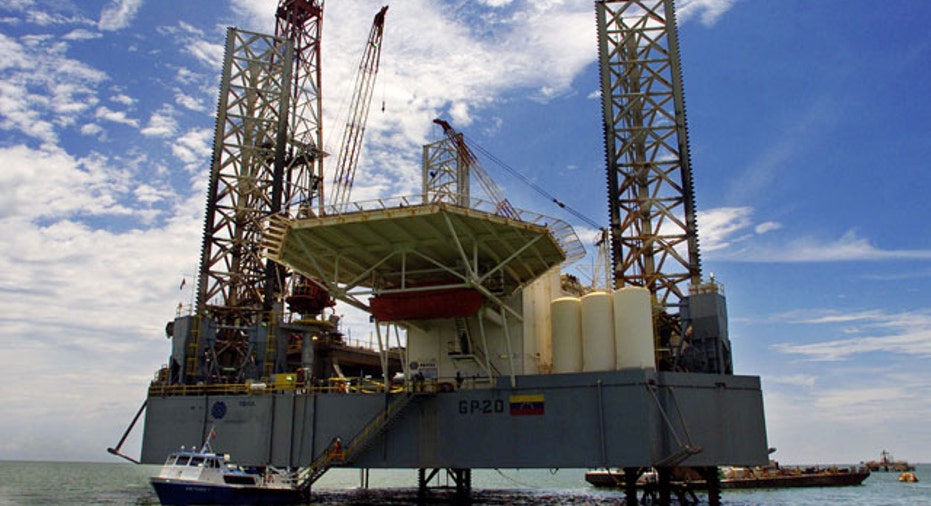 Brent crude rose towards $120 a barrel and U.S. crude hit a 2-1/2-year high above $108 on Monday as unrest in the Middle East and North Africa kept the focus on oil supplies as economic growth bolstered demand for fuel.
Comments by Iran's oil minister that there was no need for the Organization of the Petroleum Exporting Countries to hold an extraordinary meeting helped support prices.
Iran is OPEC's leading oil price hawk and holder of the cartel's rotating presidency in 2011.
ICE Brent rose $1.05 to a high of $119.75 a barrel, its highest since Feb. 24, before slipping back to trade around $119.30 by 0940 GMT.
U.S. crude was up 40 cents at $108.34 a barrel by 0940 GMT, after touching $108.78 earlier in the session, its highest since September 2008.
Edward Meir, senior commodity analyst at brokers MF Global, said investors seemed to be in no mood to sell the markets despite the "less than compelling fundamental backdrop".
Analysts say the loss of oil from Libya has been more or less offset by Saudi Arabia, while the Japanese crisis should also reduce oil import demand, suggesting "there likely is a statistical surplus in the system right now", Meir said.
"However, participants are not bothering with data for the moment, as the focus remains on headlines out of the Middle East. Moreover, the fact that global growth has yet to show any significant sign of decelerating is also keeping the "buy commodities" theme very much intact," he added.
The government of Libya -- the world's 17th-largest oil producer and Africa's third-largest -- has sent an envoy to Greece to discuss an end to fighting, but gave no signs of any major climb down in a war that has ground to a stalemate between rebels and forces loyal to Muammar Gaddafi.
LOWER PRICE TARGETS
In Yemen, police using live rounds and tear gas wounded hundreds of protesters marching on a presidential palace in the Red Sea city of Hudaida on Monday in a sign of fraying nerves as the political crisis deepened.
Gulf Arab states have expressed concern over what they call Iranian interference after Tehran objected to Saudi troops in Bahrain and a spying row raised tensions.
Bahrain has seen the worst unrest since the 1990s after mostly Shi'ite protesters took to the streets in February, inspired by uprisings that toppled leaders in Egypt and Tunisia, to demand a bigger say in the Sunni-ruled country.
Saudi Arabia and Kuwait both said on Monday they thought oil prices should ideally be below current levels.
Farouk al-Zanki, chief executive of Kuwait Petroleum Corp, was quoted as saying $90 to $100 a barrel would be "the fair price" for crude.
A Saudi official told Reuters on Monday the country had not changed its view of the optimal level for oil prices and was still seeking $70 to $80 a barrel.
Carsten Fritsch, analyst at Commerzbank in Frankfurt, said oil prices could fall later this year if the political situation in the Middle East allowed worries over supply to ease.
"In the short-term, oil prices look very well supported," he said. "The general market sentiment is positive. But we still feel that prices will come down later this year once the supply fears have dissipated."
Oil got a boost at the end of last week from strong U.S. payrolls data. U.S. employment grew firmly for a second straight month in March and the jobless rate hit a two-year low of 8.8 percent, fuelling optimism about oil demand.
The data helped push Asian shares to their highest in nearly three years on Monday. China's stock, money, foreign exchange and commodities futures markets were closed on Monday and Tuesday for a public holiday. (Additional reporting by Seng Li Peng in Singapore; editing by Alison Birrane)