Crude Oil Falls after U.S. Growth Figures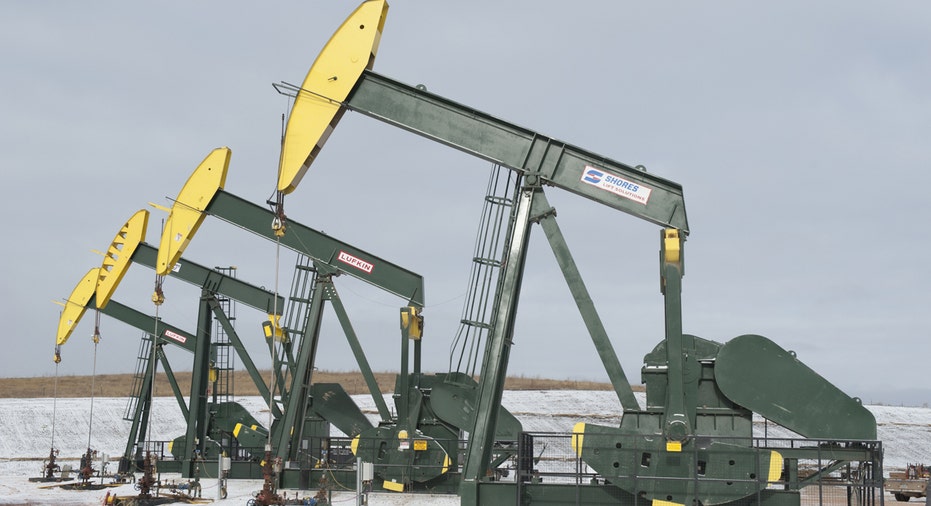 Crude futures dropped in Asian trading on Friday after the release of a report showing that U.S. economic growth had slowed sharply, reinforcing concerns about sluggish demand in a world awash with oil.
U.S. economic growth braked sharply in the third quarter as businesses cut back on restocking warehouses to work off an inventory glut, data showed.
Both of the main crude benchmarks are on track to post their first weekly gains in three weeks, but with oil still being added to inventories, prices are likely to be rangebound in the coming weeks, traders and analysts said.
U.S. crude was down 45 cents at $45.89 a barrel at 0739 GMT. The benchmark is on track to post a gain of 2.4 percent this week.
Brent crude fell 32 cents to $48.48 a barrel and is heading for an increase of 1 percent this week.
The sluggish U.S. growth figures and weak home sales numbers have tempered the market's positive reaction to government figures earlier in the week showing oil stockpiles last week had increased by 3.4 million barrels, which was below the estimate from an industry group.
That had sent prices sharply higher with U.S. crude rallying nearly $3 a barrel.
Trading is likely to be muted heading into the weekend before China's closely watched Purchasing Manager Indices are released next week.
"Clearly China demand is a key question for energy markets at the moment. With the manufacturing PMI due Monday I wouldn't expect anyone to getting too carried away," said Michael McCarthy, chief market strategist at CMC Markets in Sydney.
The 50 percent slide in oil prices since last year is gradually pushing the oil industry into the red with little relief in sight.
The fall in prices and dim outlook took its heaviest toll yet in the third quarter as oil companies again reported a dramatic drop in income, with some falling to a loss. Impairment charges totaled about $25 billion in the first nine months of the year.
(Reporting by Aaron Sheldrick; Editing by Joseph Radford and Gopakumar Warrier)