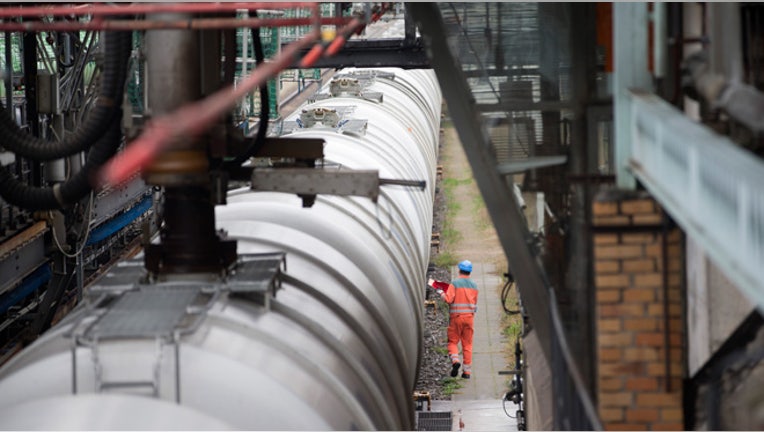 U.S. crude turned positive on Friday, while Brent's losses narrowed after it hit a new low as traders felt for a market bottom and balanced positions at the start of the new year.
Traders are most likely looking for a bottom in U.S. crude around the $52 a barrel mark, said Carl Larry, director of business development at Frost and Sullivan. "I think right now people are just trying to feel out the market," he said.
U.S. crude had a brief, strong rally early in the day that might have been short-covering, said John Kilduff, a partner in Again Capital LLC, before its gain was cut.
"It's primarily these drivers that are coming out of these economic outlooks," Kilduff said. "That's sort of reinvigorated the sell-off."
The U.S. energy department reported a small uptick in demand for gasoline, heating oil and diesel on Wednesday. A survey indicated weakening demand in China, the world's second-largest consumer.
Brent has fallen to its lowest in more than five years as top exporter Saudi Arabia and other large Gulf producers continue to pump oil, while U.S. shale oil output grows quickly, despite pleas from other Organization of the Petroleum Exporting Countries members to rein in production and shore up prices.
Iran's deputy foreign minister urged regional rival Saudi Arabia on Thursday to take action to support oil prices, saying producer countries across the Middle East will be hurt unless the price slump is reversed.
The U.S. dollar index was stronger on Friday. The combination of the supply glut and the strong dollar has been a "double whammy" for crude oil prices, said Walter Zimmerman, chief technical analyst at United-ICAP.
"This is a long-term cyclical downtrend," Zimmerman said. "It's going to take a while for prices to fall low enough to cut off that excess production."
Brent crude was down 35 cents at $56.96 a barrel at 11:46 a.m. EST (1646 GMT). Earlier, it touched a post-2009 low of $55.48, having averaged around $110 a barrel between 2011 and 2013.
Front-month U.S. crude for February delivery was up 38 cents a barrel at $53.65, after reaching as high as $55.11 shortly after the start of trading.
In the United States, benchmark oil prices took some support from data on Wednesday showing inventories fell by 1.8 million barrels in the last week, but an increase of 2 million barrels at the U.S. crude contract's delivery hub of Cushing, Oklahoma, kept prices under pressure. (Additional reporting by Jessica Resnick-Ault in New York, David Sheppard in London, Meeyoung Cho in Seoul and Jane Xie in Singapore; Editing by Jason Neely, David Holmes, Bernadette Baum and Peter Galloway)