Crown Castle International Corp. Makes a Big Bet on Small Cells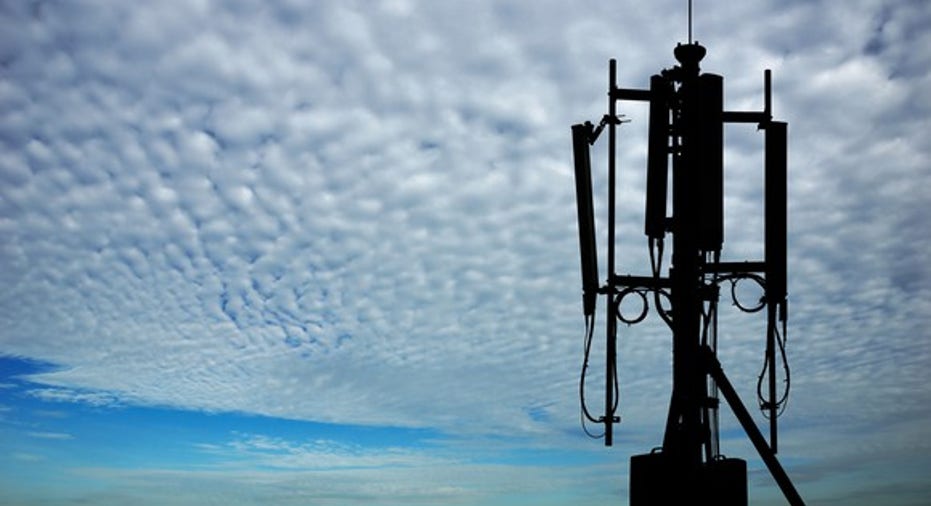 Wireless tower operator Crown Castle International (NYSE: CCI) reported first-quarter results after the closing bell on Monday, April 24. Here's what you need to know.
Crown Castle's first-quarter results: The raw numbers
| Metric | Q1 2017 | Q1 2016 | Year-Over-Year Change |
| --- | --- | --- | --- |
| Revenue | $1,015 million | $934 million | 8.7% |
| Net income | $119 million | $48 million | 149% |
| Adjusted funds from operations (AFFO) | $450 million | $395 million | 14% |
| GAAP earnings per share (diluted) | $0.33 | $0.14 | 136% |
Data source: Crown Castle.
What happened with Crown Castle this quarter?
Crown Castle exceeded the high end of management's guidance ranges on many metrics, including revenue and AFFO profits.
Site rental revenue showed 4% organic year-over-year growth, with the remaining increases coming from new site acquisitions.
Small-cell revenue jumped 41% higher and now accounts for 15% of Crown Castle's total sales. That's up from 11% in the year-ago quarter.
Crown Castle is emphasizing its small-cell operations in a big way, backed by large capital investments. Sixty-one percent of this quarter's discretionary capital expenses, or $151 million, were funneled into construction and infrastructure improvements in the small-cell segment. That's up from 43% or $79 million in the first quarter of 2016.
Management provided the following guidance targets for the second quarter and full year of 2017:
Second-quarter rental revenue should land near $869 million. Further down the income statement, the net income target was set at roughly $100 million and AFFO profits were guided to approximately $435 million.
Crown Castle's full-year revenue and AFFO profit projections were held fairly steady, but the net income target was raised by 17%.
Image source: Getty Images.
What management had to say
In a prepared statement, CEO Jay Brown made sure to steer the conversation toward the large growth opportunities he expects in the next few years.
"Given the expected substantial increase in mobile data demand over the coming years, we are excited about the opportunities for growth we see as a result of our position as a leading provider of wireless infrastructure in the US," Brown said. "Over the longer term, we believe there is an extended runway of growth driven by positive industry developments, including the deployment of FirstNet and spectrum from the recently completed incentive auction."
Looking ahead
Crown Castle is planning to double its network of small-cell stations over the next 28 to 24 months. The network model of small wireless stations supported by direct fiber-optic backbone connections promises to match the traditional cell tower market in terms of long-term revenue footprint.
The wireless industry is evolving as we speak, and Crown Castle is doing its level best to capitalize on these new market conditions.
10 stocks we like better than Crown Castle InternationalWhen investing geniuses David and Tom Gardner have a stock tip, it can pay to listen. After all, the newsletter they have run for over a decade, Motley Fool Stock Advisor, has tripled the market.*
David and Tom just revealed what they believe are the 10 best stocks for investors to buy right now... and Crown Castle International wasn't one of them! That's right -- they think these 10 stocks are even better buys.
Click here to learn about these picks!
*Stock Advisor returns as of April 3, 2017
Anders Bylund has no position in any stocks mentioned. The Motley Fool owns shares of and recommends Crown Castle International. The Motley Fool has a disclosure policy.