Crashing Crude Finally Gets the Best of Devon Energy Corp.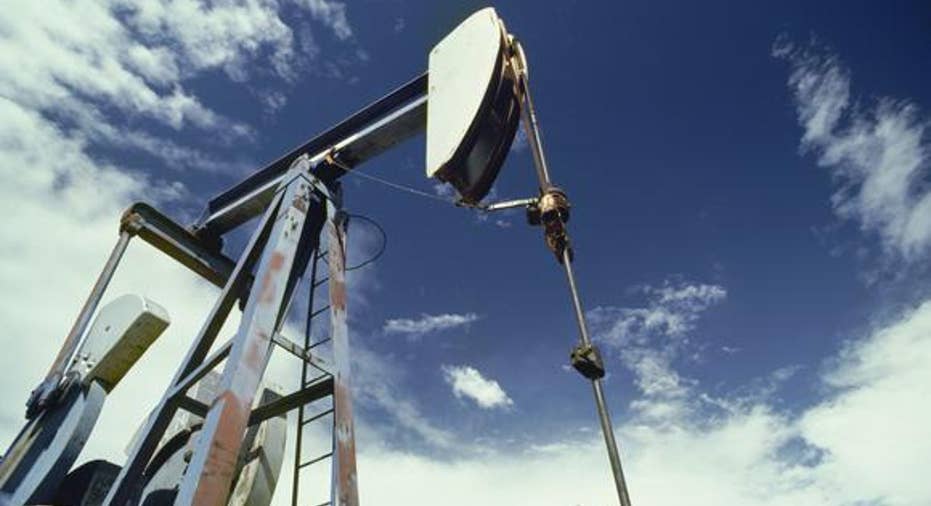 Devon Energy felt the full fury of the oil market downturn this quarter, as a complete lack of oil hedges allowed the crashing price of crude to cut deeply into the company's financial results. That lack of hedges caused cash flow from operations to crash, despite its valiant cost-cutting effort. Still, the company did have a number of operational highlights during the quarter, which do provide some comfort.
Drilling down into the numbersDevon Energy reported a core loss of $249 million, or $0.53 per share, a steep drop from the past few quarters, with the company reporting core earnings of $319 million just last quarter. The main culprit was really weak oil prices during the quarter, with Devon Energy capturing an average of just $13.53 per barrel of oil equivalent, or BOE. That's substantially less than the $29.54 per BOE it realized just last quarter, which not only benefited from higher oil prices but also was further boosted by the company's oil and gas hedges, which added $11.59 per BOE to its total. This past quarter, the company no longer had any oil hedges in place to go along with very limited gas hedges, which added only $0.30 per BOE to its realized price.
That complete lack of oil hedges weighed heavily on Devon Energy's cash flow from operations, which came in at a paltry $149 million during the quarter. That's down more than 85% from last quarter, when operating cash flow was a robust $1.1 billion. Cash flow could have been a lot worse, but Devon Energy realized a significant amount of general and administrative cost savings during the quarter, pushing those figures down 23% year over year. That decline was largely a result of a 25% workforce reduction over the past year, which now has the company ahead of schedule on its cost-saving initiatives, keeping it on track to meet its target to cut its general and administrative costs by up to $500 million on an annualized basis.
Devon also benefited from solid operating results in its midstream segment, which produced $202 million in operating profit during the quarter, driven primarily by its investments in EnLink Midstream and EnLink Midstream Partners . Overall, Devon expects to collect $270 million in cash distributions this year from its investment in EnLink Midstream, which provides it with a nice base of cash flow to work with in 2016.
Aside from the progress on cost reductions, the other important highlight for Devon Energy was production. The company produced an average of 581,000 BOE per day during the quarter, which was 6,000 BOE per day above the midpoint of its guidance. Driving this growth was oil production from the company's core assets, which is up 10% year over year, and exceeded the midpoint of Devon Energy's guidance by 5,000 barrels per day.
A look at the outlookBecause of that stronger-than-expected production, Devon Energy is raising the midpoint of its full-year guidance by 15,000 BOE per day, or 3%. That incremental production is coming without any additions to the company's capital spending plan, which is still expected to be in the range of $900 million to $1.1 billion. In other words, the company is getting more bang for its buck, which is a big deal in this environment.
Aside from continuing to deliver strong operating results, Devon Energy's other big focus for the rest of this year will be to maintain a strong balance sheet. To do so, it is currently in the process of divesting a number of non-core assets, targeting to sell $2 billion to $3 billion in assets in 2016. To date, it has announced the sale of its Mississippian assets for $200 million and hopes to receive bids for the rest of the assets it has on the market by the end of next quarter.
Investor takeawayDevon Energy's day of reckoning finally arrived after the last of its oil hedges rolled off when the calendar flipped the page to 2016. That situation forced the company to take even more action to push down its costs, which led to big declines in general and administrative costs, as well as further improvements in lease operating expenses. But given how weak the company's cash flow was in the quarter, it still has some work to do to maintain its financial strength until oil prices improve.
The article Crashing Crude Finally Gets the Best of Devon Energy Corp. originally appeared on Fool.com.
Matt DiLallo has no position in any stocks mentioned. The Motley Fool owns shares of Devon Energy. Try any of our Foolish newsletter services free for 30 days. We Fools may not all hold the same opinions, but we all believe that considering a diverse range of insights makes us better investors. The Motley Fool has a disclosure policy.
Copyright 1995 - 2016 The Motley Fool, LLC. All rights reserved. The Motley Fool has a disclosure policy.