Court: Louisiana oil pipeline construction can continue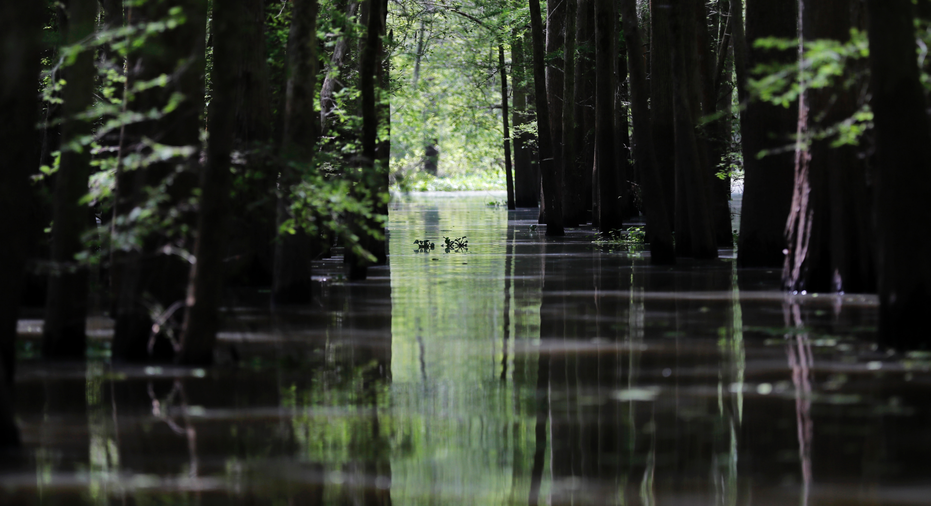 Construction of a crude oil pipeline through Louisiana's environmentally fragile Atchafalaya Basin swamp can continue under a federal appeals court decision handed down Friday.
A divided panel of the 5th U.S. Circuit Court of Appeals vacated a lower court's preliminary injunction blocking construction of the Bayou Bridge Pipeline.
The 2-1 decision was a victory for Bayou Bridge Pipeline LLC, whose lawyers had urged the panel to throw out U.S. District Judge Shelly Dick's injunction in April.
Dick issued a preliminary injunction in February stopping pipeline construction in the Atchafalaya Basin swamp until a lawsuit by project opponents is resolved.
But her injunction was suspended by a 5th Circuit panel in March, so construction continued even before Friday's ruling.
The company recently told the court that it expects to complete construction by October.
The decision comes in a lawsuit by environmental groups, including Atchafalaya Basinkeeper, Waterkeeper Alliance, The Gulf Restoration Network and the Sierra Club. They sued Bayou Bridge Pipeline LLC and the U.S. Army Corps of Engineers. The lawsuit says the Corps violated the Clean Water Act and other environmental laws when it approved a permit for the project.
Dick concluded the project's irreversible environmental damage outweighed the economic harm that a delay brought to the company. She said the project potentially threatens the hydrology of the basin and "poses the threat of destruction of already diminishing wetlands." She also agreed with environmental groups that centuries-old "legacy" trees can't be replaced once they're cut down.
But Friday's opinion by Judge Edith Jones, joined by Judge James Graves, said Dick had "misperceived the applicable regulations," and that the Corps' environmental assessment was sufficient.
Judge Thomas Reavley dissented, saying the Corps failed to adequately address questions involving how significant the environmental effects of the pipeline will be and the steps need to mitigate the damage.