Couple arrested in cook's death at fried chicken restaurant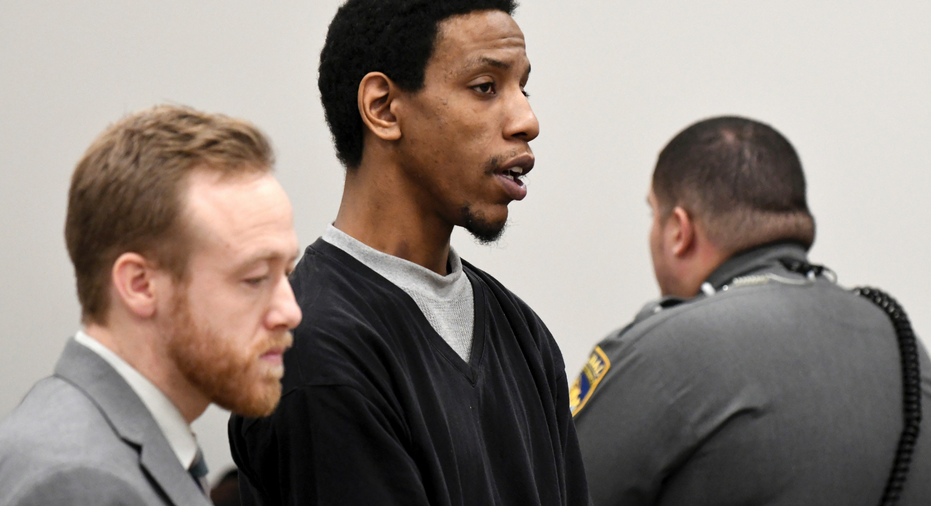 A restaurant manager and his girlfriend have been charged in the fatal shooting of a cook following negative online reviews of the fried chicken restaurant where they all worked.
Recent negative reviews of Bonchon Chicken on Yelp, a crowd-sourced review website, "could have been a culminating factor" in the case, Manchester police Capt. Christopher Davis told the Hartford Courant on Wednesday.
The manager, James Goolsby, was arrested Tuesday and was charged with the murder of Norris Jackson, a Hartford native and father of seven who was shot four times inside the restaurant in Manchester around lunchtime Saturday. Goolsby's girlfriend, Leanne Robitaille, was presented on a charge of hindering prosecution.
There was an ongoing dispute between the couple and Jackson, police said.
Witnesses told police they saw Goolsby shoot Jackson four times after an argument. The medical examiner said Norris died of a gunshot wound to the neck.
Bonchon Chicken, which is based in South Korea, said in a statement it was "deeply saddened by the tragic shooting." It expressed concern for the victim and his family.
Goolsby was held Wednesday in lieu of $1 million bond. Robitaille was ordered held on a bond of $100,000. They couldn't be reached for comment while in custody, and it was unclear if they had lawyers who could comment for them.
Reviews for the restaurant have been mixed, with many positive comments and a few negative ones, include two on Friday, but police didn't elaborate on how the reviews could have contributed to the cook's death.
___
This story has been corrected to show Goolsby was the manager and Jackson was the cook, not vice versa.