Countries where North Korea makes money despite sanctions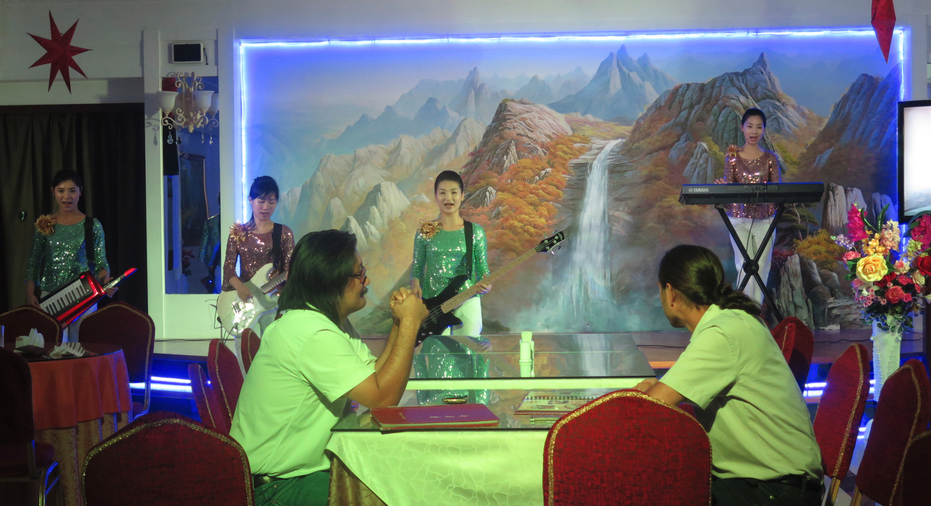 Though facing tough international sanctions, North Korea uses an elaborate network of countries around the world to earn money.
Here's a look at some areas where Pyongyang operates, according to the United Nations, the U.S. State Department, activists and others:
___
ANGOLA
North Koreans have trained members of the African nation's presidential guard in martial arts. Angola also is among several countries where North Korean workers have built monuments.
___
CHINA
One of the biggest hubs for North Korean labor, with thousands of workers believed to be working across several industries. It also hosts many North Korean restaurants, which serve as a vital hard-currency generator for Pyongyang.
___
CONGO
Congo's government received automatic pistols and other small arms from North Korea that were issued to the Central African nation's presidential guard and special units of the national police, which later deployed as peacekeepers in the Central African Republic. It is also one of several countries to where North Korean workers have built monuments.
___
EGYPT
The U.N. says it is investigating the shipment of spare Scud missile parts by North Korea to this U.S. ally.
___
ERITREA
The East African nation has purchased military-related items from North Korea.
___
KUWAIT
North Korea sends workers to Kuwait for construction projects and has an embassy there representing its citizens in other Gulf nations.
___
MOZAMBIQUE
North Korea is refurbishing tanks, modernizing a surface-to-air-missile system and supplying portable air defense systems to this African nation. It has also conducted monument-building.
___
NAMIBIA
North Korea supplied material and laborers for a munitions factory, and performed monument work.
___
NIGERIA
The West African nation has hosted North Korean doctors. Three of them were killed in a 2013 attack suspected at the time to have been carried out by the radical Islamic group Boko Haram.
___
OMAN
North Korea sends workers for construction projects.
___
QATAR
North Korea sends workers for construction projects.
___
RUSSIA
Another major hub for thousands of North Korean workers, many of whom work in the timber and construction industries.
___
SUDAN
North Korea has supplied rocket control sections and satellite-guided missiles.
___
SYRIA
Syria has purchased military-related equipment and arms from North Korea.
___
UGANDA
North Korea's military has trained air force pilots and technicians.
___
UNITED ARAB EMIRATES
North Korea runs restaurants and operates construction companies, sending laborers to work at both. The UAE also previously purchased Scud missiles from North Korea.