Could Tesla Motors, Inc.'s Guidance Disappoint?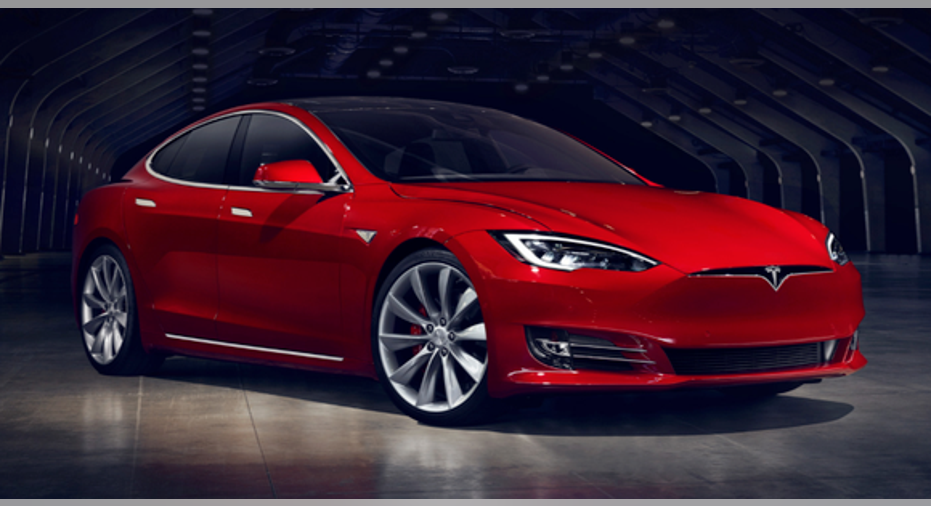 One of the key metrics investors in electric-car maker Tesla Motors should keep an eye on is vehicle deliveries. With the stock essentially already priced for 50% annualized growth in vehicle deliveries for the next four to five years, execution is critical. Since Tesla has already reported its first-quarter deliveries, when the Palo Alto, Calif.-based company reports quarterly results tomorrow, investors can check in on the automaker's guidance for vehicle deliveries in Q2 to get an update on Tesla's growth.
Here's what I'm expecting from the important metric.
Model X. Image source: Tesla Motors.
Model X challengesTesla's first-quarter deliveries, which it reported on April 4, came in lower than management's guidance for the quarter. A slower-than-expected production ramp-up for Model X during the quarter meant Tesla delivered only 2,400 Model Xes, and 14,820 vehicles total -- well below its guidance for 16,000 total deliveries in the quarter.
"The Q1 delivery count was affected by severe Model X supplier parts shortages in January and February that lasted much longer than initially expected," Tesla explained in a press release.
But the company's press release announcing Tesla's disappointing first-quarter vehicle sales did offer some promise for Q2: "By the last full week of March, the build rate rose to 750 Model X vehicles per week; however, many of these vehicles were built too late to be delivered to their owners before end of quarter."
If Tesla can keep up this rate throughout the entire second quarter, this could mean as many as 9,750 Model Xes produced during the quarter, and maybe 7,000 Model Xes delivered -- a huge jump from the 2,400 Model Xes Tesla delivered in Q1.
But a May 1 tweet from Tesla Motors CEO Elon Musk suggests some of the company's Model X challenges may have continued into Q2. When a customer asked about the delay of his Model X delivery, Musk responded: "Have been reviewing end of line production quality personally. Slowed things down temporarily, but it's for the best."
With this statement from Musk in mind, Tesla's guidance may not factor in an optimistic outlook for Model X deliveries during the quarter.
Model S. Image source: Tesla Motors.
Model S guidance could be strongFortunately, however, it's possible that the Tesla's Q2 Model S will be strong. In the same press release Tesla informed investors of its Q1 challenges with Model X production, management said Q1 orders for Model S were up 45% compared to the year-ago quarter. With Q1 orders for Model S this high, this could imply around 15,500 to 16,000 Model S deliveries during Q2 if the company is able to meet demand.
If Model S deliveries can truly hit these levels during Q2, the older vehicle could save Tesla from reporting underwhelming guidance for total vehicle deliveries. Assuming Model X deliveries increase from 2,400 in Q1 to about 4,800 in Q2, a solid quarter from Model S could help Tesla deliver as many as 20,800 total vehicles -- not far behind the 21,700 deliveries per quarter Tesla needs to average in Q2, Q3, and Q4 to hit the bottom range of its full-year guidance for 80,000 to 90,000 vehicles.
However, if Model X problems are worse than investors anticipate -- which is possible -- Tesla's guidance could fall short of this range.
I'll be looking for Tesla to guide for around 20,000 deliveries in Q2. Notably, this would represent a 35% increase from Q3, and a whopping 73% increase from the year-ago quarter -- enough for me to remain confident in the company's ability to achieve its full-year guidance. But I make this forecast with very little certainty in light of Tesla's apparent Model X challenges.
The article Could Tesla Motors, Inc.'s Guidance Disappoint? originally appeared on Fool.com.
Daniel Sparks owns shares of Tesla Motors. The Motley Fool owns shares of and recommends Tesla Motors. Try any of our Foolish newsletter services free for 30 days. We Fools may not all hold the same opinions, but we all believe that considering a diverse range of insights makes us better investors. The Motley Fool has a disclosure policy.
Copyright 1995 - 2016 The Motley Fool, LLC. All rights reserved. The Motley Fool has a disclosure policy.