Could Geron Corporation Be a Millionaire-Maker Stock?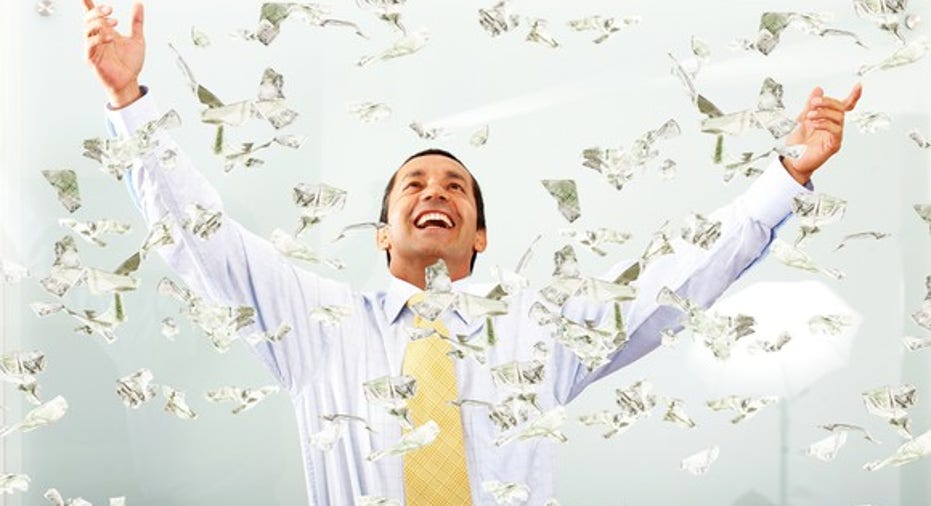 Image source: Getty Images.
Investors have been on a wild ride with Geron Corporation (NASDAQ: GERN) in the last five years. Its lead (and only) drug, imetelstat, has enjoyed all the ups and downs of clinical development. Promising results in late 2013 for oncology indications were followed by a full clinical hold from the U.S. Food and Drug Administration in early 2014 over liver toxicity concerns. The hold was lifted, but the damage had been done. Shares trade at the same level today as they were immediately following the FDA stoppage.
There is some hope for Geron, however. A development partnership with Janssen Biotech, a powerful subsidiary of Johnson & Johnson, could earn Geron over $1 billion in revenue from milestone payments, licensing fees, and sales royalties should imetelstat gain market approval and market share. It would certainly lift the fortunes of the sub-$350 million company, although there are good reasons to doubt it can pull off the coup. Can Geron prove most everyone wrong and be a millionaire-maker stock?
The case for a big payday
Geron is down 56% year to date. That's mostly the result of a year of inactivity; Janssen Biotech assumed imetelstat development in late 2014 and initiated clinical trials in mid- and late-2015. That leaves little for the tiny company to do other than sit around and wait for trial updates and results, which are next expected by the end of the first half of 2017.
The upside for clinical success is substantial. Imetelstat, a telomerase inhibitor, is being investigated in two phase 2 trials, IMerge in myelodysplastic syndromes and IMbark in myelofibrosis. The two diseases are blood cancers spurred by the production of too many blood cells, which can affect blood flow and cause numerous symptoms.
Although blood cancers have proven difficult to treat, Incyte (NASDAQ: INCY) has risen 700% since mid-2010 thanks to its successful and market-leading treatment Jakafi. The drug is a JAK inhibitor that targets two enzymes responsible for the overproduction of blood cells. It posted sales of $615 million in the first nine months of 2016 and could notch peak annual sales of $1.5 billion.
The bad news for Geron is that others have tried and failed to target JAK mutations that play a role in blood disorders, with Gilead Sciences being the latest to walk up to the plate and strike out going head-to-head against Jakafi. The good news is that Geron's imetelstat has demonstrated an ability to treat JAK mutations involved in blood disorders also treated by Incyte's Jakafi, such as myelofibrosis and polycythemia vera. Moreover, the IMbark trial in myelofibrosis is aimed at patients who have relapsed or are unresponsive to prior treatment with a JAK inhibitor. It's a smaller market, but perhaps the best design to boost the chances of FDA approval. If imetelstat is approved, Geron investors are due for a big payday.
Janssen Biotech would have to pay a $65 million milestone payment if it decides to bring the clinical trials to phase 3. Geron is then eligible for up to $470 million in additional development and regulatory milestones, up to $350 million in sales milestones, and tiered royalties in the double digits -- and even up to the low 20s if the company buys back a part of the sales rights in the United States. That represents considerable upside for a company that currently generates essentially no revenue at all and could, theoretically, result in multibagger, millionaire-maker returns. But is a home run realistic?
The case against
Unfortunately, there are several factors investors should consider that hint imetelstat may come up short. For instance, the last clinical update was reported from IMbark in mid-September -- and it wasn't very encouraging. The low dosing arm didn't show significant results at the interim checkup and will be closed to new patients. While the company reported that the high dosing arm warranted further study, too few patients met the interim criteria for checkup. Were the "encouraging trends in efficacy" the result of imetelstat activity or the age-old drug development boogeyman of small population statistics?
The IMerge phase 2 trial did not have an interim update, but it does suffer from an awful design. Consider that it includes just 20 patients in a single-arm study. That means it won't be tested against a placebo or with different doses of the company's drug. Although that could allow it to be carried to phase 3, it could also hide the possibility that imetelstat isn't an effective treatment in myelodysplastic syndromes. Investors will find out one way or the other, especially considering a strong phase 3 design (a double-arm, placebo-controlled study with 170 patients). They may not like the results.
The verdict
On paper, Geron seems to be well-positioned to prove the doubters wrong and provide incredible returns. A formidable partnership with Janssen Biotech spares the company from the risks associated with drug development. Imetelstat is being targeted at a group of patients that could use more and better treatments. However, while the upside for approval is incredible, clinical or market failure would likely be the end of the company. It doesn't have anything else in its pipeline and has only $100 million in cash on hand. The binary nature of the stock should make most investors think twice before taking a position.
10 stocks we like better than Geron When investing geniuses David and Tom Gardner have a stock tip, it can pay to listen. After all, the newsletter they have run for over a decade, Motley Fool Stock Advisor, has tripled the market.*
David and Tom just revealed what they believe are the 10 best stocks for investors to buy right now... and Geron wasn't one of them! That's right -- they think these 10 stocks are even better buys.
Click here to learn about these picks!
*Stock Advisor returns as of Nov. 7, 2016
Maxx Chatskohas no position in any stocks mentioned.Follow him on Twitterto keep up with developments in engineered biology and materials science.
The Motley Fool recommends Johnson and Johnson. Try any of our Foolish newsletter services free for 30 days. We Fools may not all hold the same opinions, but we all believe that considering a diverse range of insights makes us better investors. The Motley Fool has a disclosure policy.