Could a BREXIT Derail Ford's European Success?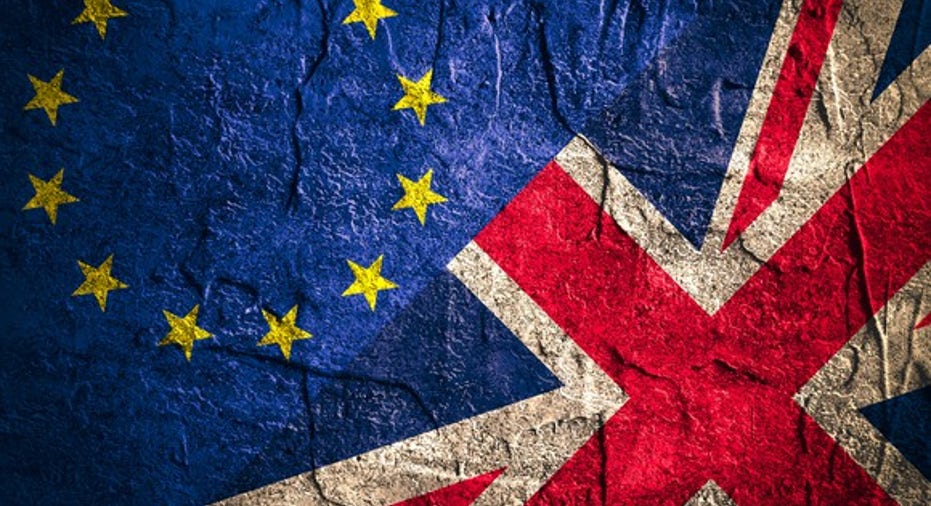 Image source: Getty images.
Until recently, Europe had long been a thorn in automakers' sides. Investors suffered through year after year of sales woes on the continent, and billions of dollars worth of losses piling up. So in the wake of many hits to the chin over the years, this past quarter was an absolute breath of fresh air for Ford Motor Co. investors as the automaker posted its best quarterly profit in the region since 2008.
Considering that Ford's wholesales in Europe moved up 6% during the first quarter, with its market share climbing 30 basis points to 8%, and operating margins moving from -0.6% to 6.3%, there was plenty to cheer about. But, as investors within the automotive industry know full well, things can change overnight. So, with that in mind, what does Ford think about the possibility of a "Brexit" and its impact on Europe's auto industry?
The "Brexit"
Amid all the other uncertainties facing Europe, the vote on June 23 will determine if the UK will withdraw from the European Union. Obviously, as Britain is Ford's No. 1 market inEurope in terms of sales volume, there's a lot of focus within the company on the vote. The outcome will have implications extending beyond sales, though.
Consider that Ford's operations in Britain include three plants that manufacture engines and transmissions, a technical center in Dunton that employs 3,000 people, as well as the Ford Credit Europe banking arm. Heck, Ford even has a dealer network with 600 service points in the UK.
If the UK were to withdraw, it could cause complications with many of Ford's operations. For instance, the Ford Credit Europe, or FCE, could have more hoops to jump through, and face added complications delivering leasing and other financial services to the 15 European countries it does business with. And that's just in financial services; exported vehicles or engines could also be hit with new tariffs if the UK were to exit the EU.
The big problem, however, might be that nobody knows exactly how a Brexit woulddisrupt the automotive industry.
Complications galore
"If the UK left the EU, it could create economic instability and uncertainty, the full consequences of which are unknown generally and, specifically, to our business," Farley said in an interview with Automotive News Europe. "Should a vote to leave lead to a significant deterioration in the UK's business conditions and trade environment then that could impact business decision-making, including potential future investment," Farley continued.
Ford isn't alone in keeping a close eye on the potential UK exit. More than 1,300 Japanese companies -- including Toyota Motor Corp. and Nissan Motor Co. -- employ more than 140,000 people in the UK. In total, Japan companies have roughly $59 billion invested in the UK, and those investments benefit from the 28-nation trading bloc remaining intact.
While it's unclear what the full impact would be on automakers' sales if the UK were to leave, it shouldn't send sales into a black hole, nor return automakers' operations to the undesirable position of burning cash and profits. The dark days for automakers in Europe are gone, barring any new crisis developing.
However, it would drastically change automakers' business strategy and likely companies would hesitate to invest in production or other services in the region, and ultimately costs to do business in the region would rise. That's especially true for automakers such as Toyota, which exports roughly 90% of the cars it manufactures in the UK and would potentially face additional costs exporting those vehicles.
So, investors for now should keep an eye on the looming vote -- recent polls show the contest remains neck and neck -- and hope the European Union stays whole, because that would maintain stability and avoid adding uncertainty in a business environment that has just recently become profitable again for many automakers.
The article Could a BREXIT Derail Ford's European Success? originally appeared on Fool.com.
Daniel Miller owns shares of Ford. The Motley Fool owns shares of and recommends Ford. Try any of our Foolish newsletter services free for 30 days. We Fools may not all hold the same opinions, but we all believe that considering a diverse range of insights makes us better investors. The Motley Fool has a disclosure policy.
Copyright 1995 - 2016 The Motley Fool, LLC. All rights reserved. The Motley Fool has a disclosure policy.