Costco Wholesale Corporation's Worst Moves in 2016 So Far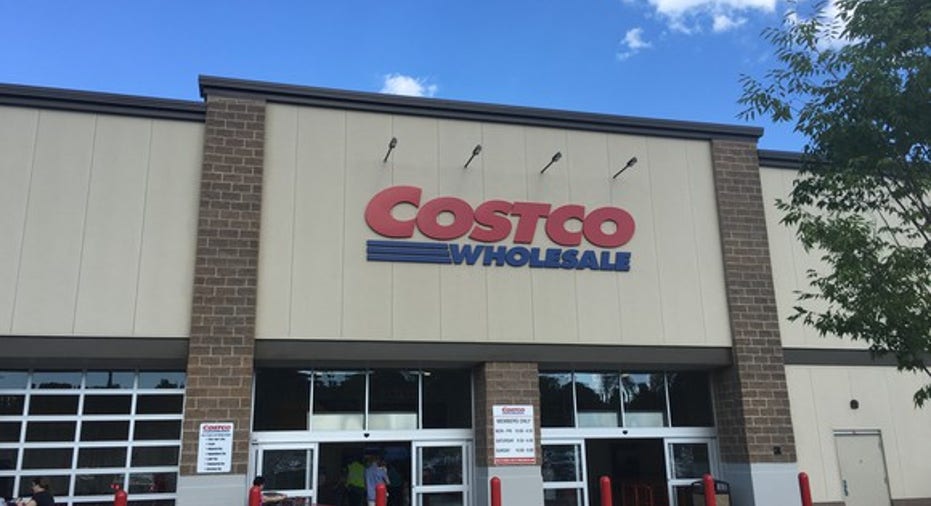 Image Source: Getty.
Costco (NASDAQ: COST) does very little wrong.
The company has a loyal customer base, which it has earned by being consistent. By selling bulk items at good prices, the chain has built an audience that puts up with its no-frills stores, lack of bags at checkout, and the fact that sometimes you have to buy way more of an item than you actually want.
Costco has been a cautious company. It may change product mix and tweak store layout, but it does not alter its core philosophy. That makes the chain a known quantity to its members, which has led to consistently high renewal rates.
Finding mistakes made by Costco is not easy. Most things that go wrong at the chain -- like its 2015 chicken salad E. coli breakout -- are beyond its control. Still, so far in 2016 the warehouse club has made two mistakes -- one that's a continuation of a past misstep, the other a one-time stumble that it has mostly moved forward from.
Costco has generally been consistent in its approach, making few mistakes. Image source: Author.
Ignoring the internet
Costco has been fiercely protective of its in-store experience, often to the detriment of its online operation. The company has acknowledged that future growth will likely be internet-driven, but CFO Richard Galanti has acknowledged that the company is not working quickly to address the company's shortfall in e-commerce.
"We try to not avoid it or be arrogant about it, but also recognize we try not to freak out about it. ... I really feel pretty good fundamentally about our company and what we've got going on. ... And things could change, but we're -- we'll keep trying to do a few things on the Internet more, but we're going to take it steady," he said earlier this year during the company's second-quarter earnings call (transcript from S&P Global Market Intelligence).
In Q3, the company's most recent quarter, Galanti did not even mention digital sales in his prepared remarks. Costco continues to offer only a limited selection for members online, and it has not shown progress toward change.
The chain has decided to protect its in-store experience by keeping many items off its website. It's easy to understand why a chain built around impulse purchases would do that, but going forward it needs a digital strategy that can offer a similar experience.
So far in 2016 Costco has decided to mostly ignore its digital operation, which could ultimately be a major problem.
Switching its credit card with no overlap
Millions of words have been written about Costco's switching its official credit card from American Expressto Visa. The reasons behind that change were financial -- more money for Costco and better rewards perks for its customers. That's a solid reason to switch and the warehouse club should not be faulted for taking a better deal.
Where it made a mistake was in the way it pulled off the switch. Costco, which likely had no choice in the matter based on its contracts with American Express and Visa, had a very harsh transition. The old American Express cards worked until June 19 at midnight. Come the next day, June 20, those cards went dead and the new Visa cards became active.
The abruptness of the change caused confusion leading to more than 1.5 million calls to Citigroup (NYSE: C), which provides the new Visa cards, according to a spokeswoman for the card issuer. It was short-term chaos compounded by the fact that the new provider could not service Costco's customers until June 20.
"With any conversion of this magnitude and a brand this beloved, call volumes were unprecedented,"Citigroup spokesperson Jennifer Bombardier told The Motley Fool in an email interview. "As a result, some customers experienced longer-than-desired wait times in the first few days of the launch. In response, we swiftly took action to better meet the demand for the new cards and since then, average call wait times have lessened significantly."
It's worth noting that the mistakes were cleaned up briskly for most customers and call volumes went down quickly. Costco handled the situation well, but it made a mistake in this type of abrupt transition.
Costco makes very few mistakes
Paying little attention to digital represents a long-term problem for Costco. The chain has built its business on driving people to stores, and at some point that strategy may backfire if consumer behavior continues to shift toward online shopping.
That's a long-term challenge which Costco has not given enough attention to, even though it does still have time to fix the pending problem.
As for its credit card switch, the company made a mistake, but it may have been a situation it could not work out between American Express and Visa. An overlap period would have been better, but ultimately, the pain was intense but brief, and the problems it caused were very short-term.
A secret billion-dollar stock opportunity The world's biggest tech company forgot to show you something, but a few Wall Street analysts and the Fool didn't miss a beat: There's a small company that's powering their brand-new gadgets and the coming revolution in technology. And we think its stock price has nearly unlimited room to run for early in-the-know investors! To be one of them, just click here.
Daniel Kline has no position in any stocks mentioned. He wonders why Donald Trump can't get a hat which fits. The Motley Fool owns shares of and recommends Costco Wholesale and Visa. The Motley Fool recommends American Express. Try any of our Foolish newsletter services free for 30 days. We Fools may not all hold the same opinions, but we all believe that considering a diverse range of insights makes us better investors. The Motley Fool has a disclosure policy.