Costco Feels the Heat as Net Income, Comps Fall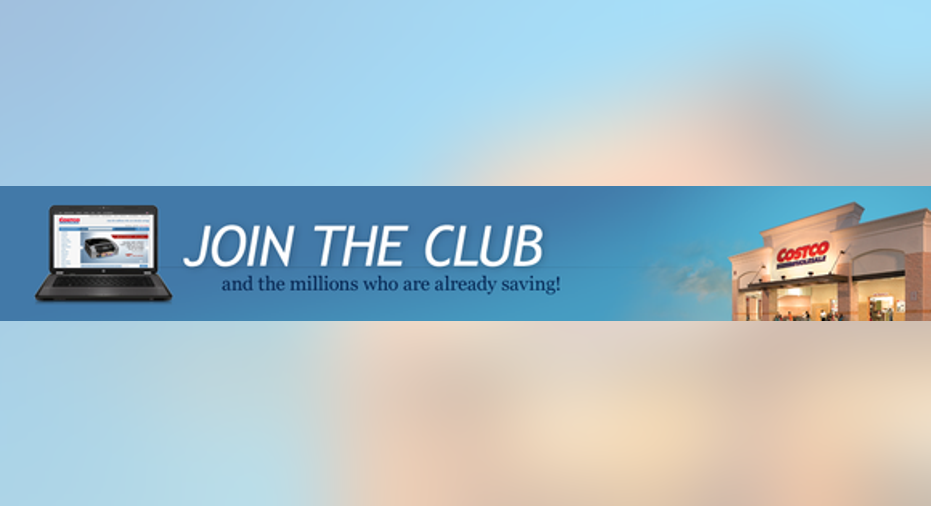 Image: Costco Wholesale.
Investors have come to rely on Costco Wholesale to provide steady, consistent growth on the bottom line, defying trends that have led even retail giant Wal-Mart into financial difficulty over the years. Coming into its fiscal first-quarter financial report on Tuesday night, Costco investors had expected more of the same from the big-box warehouse retailer. It therefore came as a surprise when Costco announced that net income had dropped from year-ago levels, with the impact of the strong dollar and falling gasoline prices also pushing comparable sales into negative territory. Let's take a closer look at how Costco fared during the quarter and whether investors should see the report as a sign of greater challenges to come.
How Costco fared last quarterCostco's fiscal first-quarter report marked an unusual reversal of fortune for the company, which has historically found ways to overcome sluggish revenue growth to produce better bottom-line performance. Total revenue was up 1.3% to $27.2 billion, which was roughly half the consensus forecast among investors for Costco's growth rate. Net income fell 3.2% to $480 million, and that equated to earnings of $1.09 per share, down $0.03 per share from year-ago levels and far worse than the nickel-per-share earnings growth that most investors were looking to see.
Comparable sales figures were fairly consistent with what Costco has posted in recent quarters. On an unadjusted basis, a 2% rise in comps in the U.S. wasn't enough to offset weaker performance internationally that added up to a 1% drop. Yet gasoline price deflation pulled down U.S. comps by four percentage points, and the combination of gasoline prices and currency impacts cost Costco's international business 12 to 18 percentage points in comps. Total-company adjusted comps were 6%, matching what investors saw last quarter.
Troubling trends persisted in some other areas. Membership fee revenue rose less than 2% to $593 million, suggesting that Costco is struggling to produce the membership growth that has played such a huge role in the past in driving the retailer's overall gains. Cost containment in procuring merchandise remained an important part of Costco's profitability, but a 4% jump in overhead expenses was large enough to pull operating income downward slightly compared to last year's fiscal first quarter.
Can Costco avoid Wal-Mart's fate?Costco didn't let sluggish earnings stop it from continuing its expansion plans. The company boosted the number of warehouses in its network to 697, up 11 from the previous quarter. Seven of those new stores opened in U.S. locations, along with one new store in Canada and single new locations in Japan, Australia, and Spain. Costco's expansion plans are nearly complete for the 2015 calendar year, but the warehouse retailer does expect one additional location to open before 2016 begins.
The big question that Costco has to address in the long run is whether its big-box store footprint will continue to resonate with shoppers in the years to come. Both Costco and Wal-Mart have made major efforts to streamline their e-commerce channels in order to fend off competition from online-retail specialists. Costco has arguably had an advantage in that area because the bulk-purchase items that many customers buy at Costco haven't been a major focus from e-commerce players. Yet with Wal-Mart making efforts to improve its perception among customers, Costco needs to recognize that it must maintain its traditional emphasis on strong customer service and employee satisfaction in order to retain a competitive advantage over Wal-Mart.
Traders weren't happy with Costco's results, sending the stock down more than 4% in the first hour of the trading session following the announcement. For long-term investors, many of the problems that are holding Costco back are more short-term in nature, but that doesn't mean you shouldn't keep a close eye on Costco Wholesale to make sure it can figure out how to execute better in a tough environment for the retail sector generally.
The article Costco Feels the Heat as Net Income, Comps Fall originally appeared on Fool.com.
Dan Caplinger has no position in any stocks mentioned. The Motley Fool owns shares of and recommends Costco Wholesale. Try any of our Foolish newsletter services free for 30 days. We Fools may not all hold the same opinions, but we all believe that considering a diverse range of insights makes us better investors. The Motley Fool has a disclosure policy.
Copyright 1995 - 2015 The Motley Fool, LLC. All rights reserved. The Motley Fool has a disclosure policy.