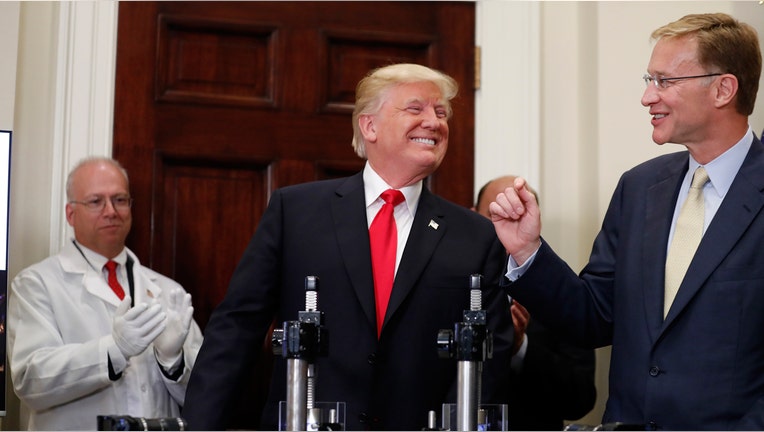 Corning Inc. (NYSE:GLW) will invest $500 million and create 1,000 new U.S.-based jobs focused on manufacturing a new kind of glass for storing injectable drugs as part of President Donald Trump's "Made in America" initiative, the company said Thursday.
Corning said the "Valor Glass," developed in collaboration with pharmaceutical giants Pfizer (NYSE:PFE) and Merck (NYSE:MRK), is more damage-resistant and improves the durability of chemicals. The product will be used to craft vials and cartridges for medicine.
"Making this next-generation product requires a new, advanced manufacturing platform, and we plan to build that platform right here in the United States," Corning CEO and President Wendell Weeks said in a statement. "All of this is made possible by our great customers like Merck and Pfizer and the strong support of the Administration, the Office of American Innovation, and the FDA's Emerging Technology Team. We believe this is great news for patients, for the industry, and for the economy."
The initial $500 million is part of a planned $4 billion total investment. Corning said the initiative will eventually create 4,000 jobs.
The Trump administration is showcasing homegrown products from each U.S. state as part of the weeklong "Made in America" initiative. Corning announced its plan during a meeting with Trump.
"My administration is committed to streamlining the regulatory process so that it's easier for companies to invest and innovate here in America," Trump said in a statement. "Today, I'm pleased to recognize Merck, Pfizer, and Corning for collaborating to modernize pharmaceutical glass packaging with Valor Glass and bring important manufacturing jobs to the United States."