Content and Mobile Are King as AT&T Said to Eye Time Warner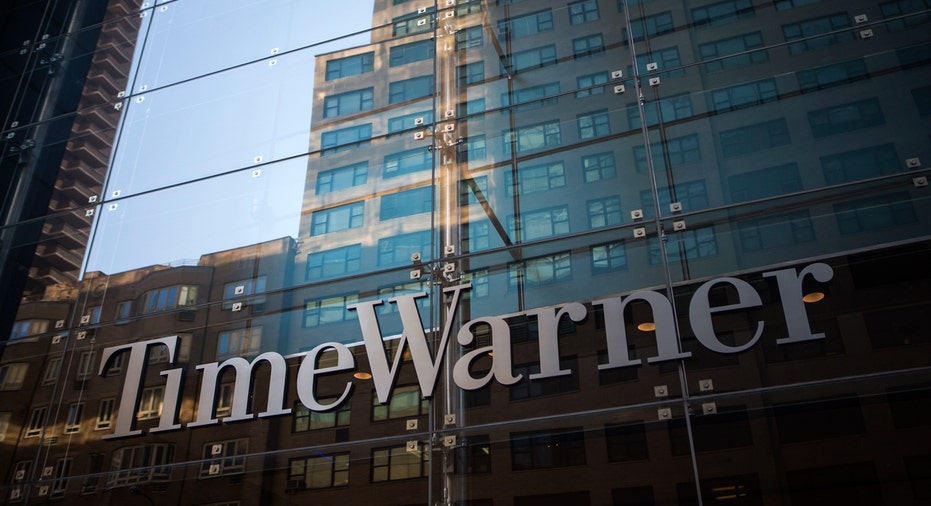 AT&T is in advanced talks to acquire Time Warner, according to the Wall Street Journal. While any potential deal would likely face regulatory hurdles, if the two combined it would be the biggest merger of content and distribution in the media and telecom industries since Comcast's (NYSE:CMCSA) NBCUniversal buy back in 2011.
Aspects of a potential combination could make sense on a number of levels, said Angelo Zino, senior equity analyst at CFRA. He pointed to a growing number of people choosing to stream video on mobile devices. Companies like AT&T and Verizon (NYSE:VZ) see that as a tremendous opportunity for growth as options for expansion in their core businesses of wireless communication have arguably "dried up."
"This is a strategy both of these companies are trying to pursue. They see some of the major trends and realize the core business is one where they're not viewed as a growth company, and it's a very commoditized industry. Becoming more of a media giant is what these companies want to do," Zino said.
In that effort, AT&T last year snapped up satellite company DirecTV for $48.5 billion in the biggest media merger of the year. It allowed the combined company to surpass Comcast as the leader in television distribution, according to the New York Times. The idea behind AT&T's purported Time Warner takeover is similar.
"AT&T is looking for other avenues for growth," Zino said, explaining a move earlier this yea in which the company announced an over-the-top streaming service dubbed DirecTV Now, set to launch by the end of the year.
"Now, they're at a point where you look at what they could do, think content has been something [it] has openly talked about – acquiring it over time," he continued.
As a case study, Zino compared AT&T's reported interest in Time Warner to the way Netflix (NASDAQ:NFLX) has been able to grow its business. The video-streaming giant began as an online video-rental competitor to the now defunct Blockbuster. Over the last several years, though, the company has grown to include original-series content it shoots and produces, to a portfolio of streaming videos and TV shows.
Mobile is an opportunity, Zino argued, that AT&T likely believes could get it to the next level in a quickly-evolving industry.
"About half of all data usage on mobile networks comes from video streaming, and the expectation is that by 2020, about 75% will come from video streaming," he said. "When you look at what's going on – not to mention all the cord cutters – you look at the trend in mobile and where the data usage is, it's coming from streaming video."
If AT&T and Time Warner announce a deal in the coming days, whether it is finalized depends on more than just business synergies. A look back at the recent history of similar deals is perhaps foreboding. The U.S. government blocked a proposed merger between AT&T and rival T-Mobile (NYSE:TMUS) back in 2014 that would have created the largest U.S. wireless company. In the same year, , 21st Century Fox, the parent company of the FOX Business Network, backed away from a bid for Time Warner after the company said it wasn't interested in a combination and would rely on its own organic growth.  And, earlier this year, Comcast and Time Warner Cable nixed their $45 billion agreement after regulators resisted the tie up.
Despite a "highly leveraged" AT&T balance sheet, Zino said the company, even after its DirecTV buy, would still have the capability to get the deal done from a financial perspective. To illustrate the point, he described similar actions by Verizon earlier this year when it sold a number of its Fios assets to Frontier Communications (NASDAQ:FTR), and last year sold tower assets to American Tower Corporation (NYSE:AMT).
For AT&T, those assets could come in the form of the company's U-verse hardline assets or towers.
"If need be, they can start selling off and using that to pay down debt if they get overly leveraged. Given the free cash flow and their enormous amount of assets, this is a deal that, at the end of the day, won't be stopped because of financial constraints or lack of access to capital," Zino said.
As for clearing regulatory hurdles, that could be another obstacle altogether.
Since the two companies have fairly different core businesses, it likely wouldn't get opposition from government regulators looking to prevent a monopoly situation, Zino said. It would be more of a vertical integration —a distributor buying a content- provider – than a horizontal one.
"Of course, it's a sizable transaction, and it's two of the largest companies out there," he said. "It wouldn't be as big of a hurdle as the Comcast deal a couple years ago. It could get done from a regulatory perspective; it just might be drawn out."
Time Warner has a market capitalization of $69.66 billion, while AT&T is valued at $230.76 billion – no potential deal value for the tie-up has been floated.
Wall Street cheered the report of a potential deal. Shares of the media conglomerate rallied nearly 10% on the session, hitting a 15-year high,  as news of the potential transaction helped buoy other media shares including Discovery Communications (NYSE:DISCA), Viacom (NYSE:VIAB), CBS (NYSE:CBS), and 21st Century Fox (NYSE:FOXA), the parent company of the FOX Business Network.