Consumers Still Economic Bright Spot as 1Q Growth Outlook Remains Uncertain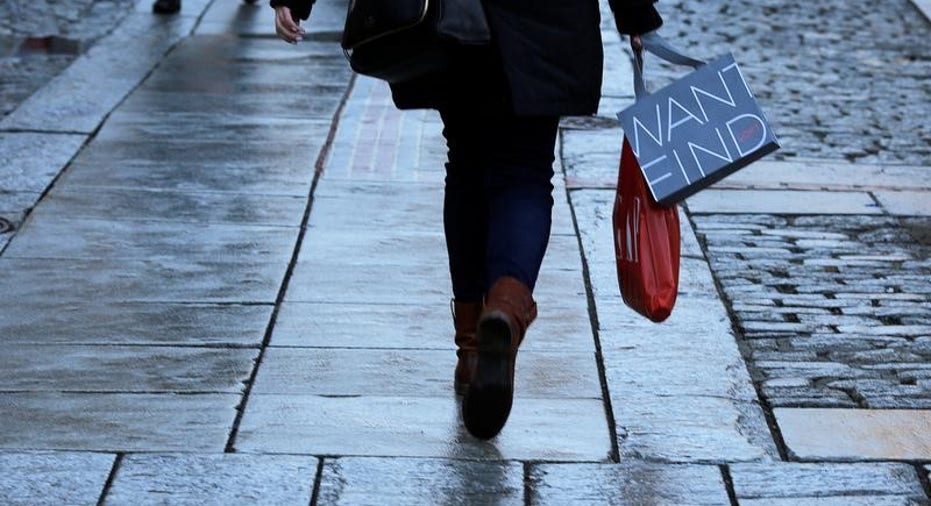 U.S. economic growth slowed less than originally thought in the fourth quarter as robust consumer spending, which accounts for two-thirds of economic activity, continued to drive growth while imports slowed.
Gross domestic product increased at an annualized rate of 2.1% in the final three months of 2016, the Commerce Department said on Thursday, faster than a prior reading of 1.9%, but sharply slower than the 3.5% growth pace notched in the third quarter.
The tick higher was driven primarily by upward revisions to consumer spending, which grew at a 3.5% annualized rate for the quarter and a 2.7% rate for the year, while private inventory investment jumped 9.4% in the fourth quarter and non-residential fixed investment and exports dragged.
Economists at Barclays noted the data painted "a picture of a healthy consumer" thanks to ongoing employment gains and modest increases in wages, though they expect that to moderate some in the first quarter due in part to delayed federal tax refunds this quarter.
For all of 2016, the U.S. logged its worst economic performance since 2011 with a 1.6% growth pace, a brisk decline from the 2.6% rate in 2015. What's more, economists aren't expecting a significant upswing in first-quarter 2017 performance, though some models project a weaker showing than others for the historically sluggish period.
The Atlanta Federal Reserve's closely tracked GDPNow model, which was revised on Friday, shows a projected 1% growth pace (up from a 0.9% expectation) as it sees components like non-residential equipment and inventory investment picking up.
But a team at Goldman Sachs Economics Research argue growth for the first three months of 2016 should be "meaningfully higher at 1.8%" as it sees import growth – a component that is subtracted from GDP – notching a slower pace than the Atlanta Fed's model predicts. Goldman Sachs expects imports to grow 6.8% in the first quarter, compared to the Atlanta Fed's 9% expectation.
"The timing of Chinese New Year can have significant consequences for U.S. trade data in the first quarter. We believe the relatively early Lunar New Year in 2017 led to a front-loading of imports, contributing to the weak January trade report," the team of Goldman Sachs economists, led by chief economist Jan Hatzius, explained.
They went on to say they see "strong evidence" for a reversal in import growth for February and March – a judgment call the Atlanta Fed's calculations likely don't include.
With the economy still in "solid shape," PNC Deputy Chief Economist Gus Faucher expects to see a 2017 growth rate of around 2.3% as American consumers remain confident in their economic prospects and continue to spend near current levels. A reading on consumer confidence from the Conference Board this week showed a sharp increase in March to its highest level in 17 years as consumers cited more optimism for business, jobs and personal income prospects.