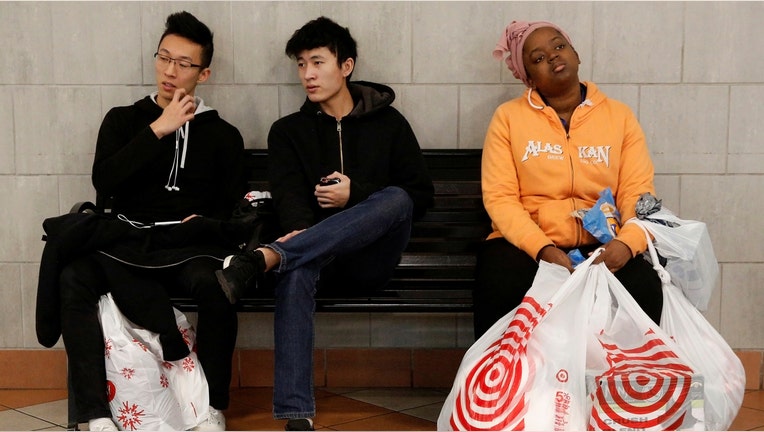 U.S. consumers are still upbeat about their current economic situations, though their expectations for the longer-term outlook have faltered.
The Conference Board's closely-watched gauge of consumer confidence on Tuesday showed an uptick in June to 118.9, bringing an end to a two-month slide after hitting its highest level since 2000 in March. Wall Street had expected the gauge to slip slightly for the month.
The number of consumers surveyed who said conditions were "good" increased from 29.8% to 30.8% during the month, while those who characterized the environment as "bad" declined.
Though confidence levels are near a 16-year high and American's anticipate the economy will continue to expand in the months ahead, they don't see the pace of growth accelerating. The percentage of consumers anticipating business conditions to improve in the next six months declined, though those expecting conditions to worsen also fell. The Conference Board's expectation index slipped to a reading of 100.6 this month from 102.3 in May.
Consumer confidence got ahead of itself when it surged in the months after the November election, said IHS Senior Principal Economist James Bohnaker, who noted though the normalization period appears to be over.
More on this from FOXBusiness.com...
"Modest gains in consumer confidence are being supported primarily by a healthy job market and a thriving stock market. Job availability remains high, layoffs are scarce, and consumer inflation is not an issue," he said.
The outlook for the labor market remained mixed in June as the proportion of Americans expecting more jobs and higher pay increased alongside those expecting fewer jobs and lower pay. In May, U.S. job growth cooled, though it remained above the three-month average, as a slide in the labor force participation rate put downward pressure on the U.S. unemployment rate – moves that suggest the labor market is close to full employment. Wall Street will get an update on the June employment situation when the Bureau of Labor statistics releases the latest figures next Friday.
Tuesday's confidence figures comes as some economists continue to cast doubt about whether the U.S. economy will bounce back from a weak first quarter. A second reading on gross domestic product last month showed the consumption and business-investment slowdown in the first three months of the year wasn't as bad as first feared as the annualized growth pace was revised up to 1.2% from a prior reading of 0.7%.
Consumer spending, which accounts for more than 70% of U.S. economic growth, grew at an annualized rate of 0.6% during the first quarter, the weakest pace since the final quarter of 2009. Still, Bohnaker said fundamentals are in place for "robust" consumer spending as incomes continue to rise.
"We expect real consumer spending growth to be above 3% in the second quarter since the first-quarter pullback was temporary," he said.