Consumers Spend More Cash for New Cars in January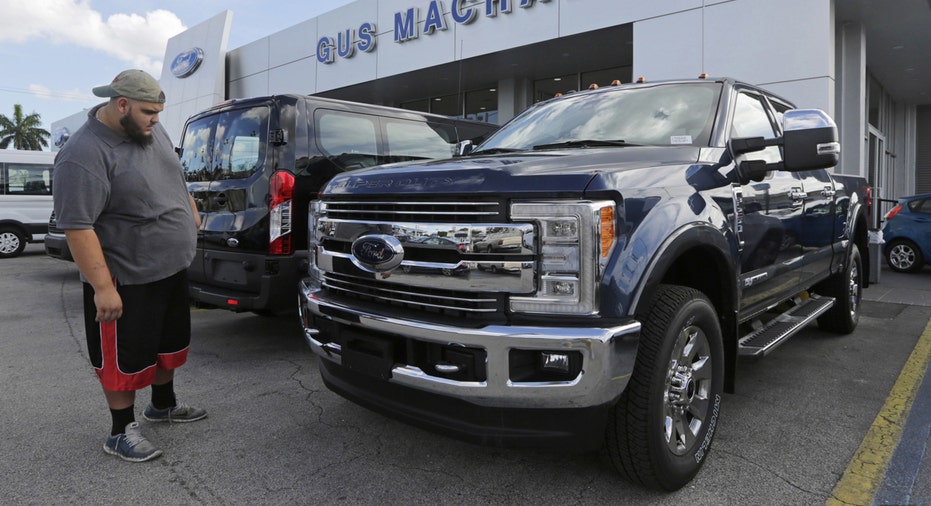 While auto sales tapered off somewhat in January, consumers opened their wallets a little wider for a new ride.
January is typically the slowest month of the year for new-vehicle sales, and a surprisingly robust December likely stole some thunder from the latest month. Detroit's Big Three all reported declines in January U.S. sales versus last year. Toyota (NYSE:TM) also saw weaker demand.
But Americans who bought a new car, truck or SUV in the first month of 2017 were willing to pay more.
The average transaction price (ATP) for light vehicles was $34,968 in January, an increase of $1,123, or 3.3%, versus the same month in 2016, based on Kelley Blue Book data. General Motors (NYSE:GM) said its ATPs, which are calculated after incentives, climbed $1,200 to $34,500 for a new January record. Ford's (NYSE:F) overall ATPs surged $2,500.
The pricing gains reflect a shift in consumers' preference from passenger cars to sport-utility vehicles. Inflation and rising consumer confidence have also contributed to record transaction prices in recent years, said Kelley Blue Book analyst Tim Fleming.
Price tags for subcompact cars, the cheapest segment, averaged $16,659 in January. Meanwhile, subcompact SUVs and crossovers cost $24,438 on average.
Trucks are lifting prices higher, too. Ford's F-150, the top-selling pickup in America, sold for an average of $43,000 per unit last month, or $2,600 more year-over-year.
Mark LaNeve, Ford's vice president of U.S. marketing, sales and service, noted during a conference call Wednesday that consumers are also opting for pricier trims to grab more technology and safety features.
Transaction prices are expected to stay elevated for the time being, although they could begin to reverse course amid a moderation in sales numbers and rising discounts.
Automakers are spending on incentives at a fast clip, a strategy used to drive sales at dealerships. The bump in incentives has yet to dent manufacturers' profits, since higher prices have offset those discounts. However, the growth in incentives shows that the industry's outlook might not be as strong as in past years, Fleming said.
"We're expecting the new-car market to slow, so I wouldn't be surprised to see some softening [in prices]," he added.
Forecasters believe the market for new vehicles will cool down this year, but sales should remain strong as automakers launch new SUVs to satisfy consumer demand.
---
January 2017 Auto Sales
GM -3.8%
Ford -0.6%
Fiat Chrysler -11%
Toyota -11%
Honda +5.9%
---
January sales offered a slow start to the year. GM sales were down 3.8%, while Ford sold 0.6% fewer vehicles. Fiat Chrysler Automobiles (NYSE:FCAU) posted the sharpest decline of the Big Three, as monthly sales dropped 11%.
Automakers faced an uphill battle stoking demand in January, given that 2016 ended on a strong note. U.S. sales hit a seasonally adjusted annual rate of 18.43 million vehicles in December. That widely surpassed expectations, as analysts were looking for 17.7 million. The industry set a new all-time high with 17.55 million vehicles sold in 2016.