Consumer Spending Rises Again in May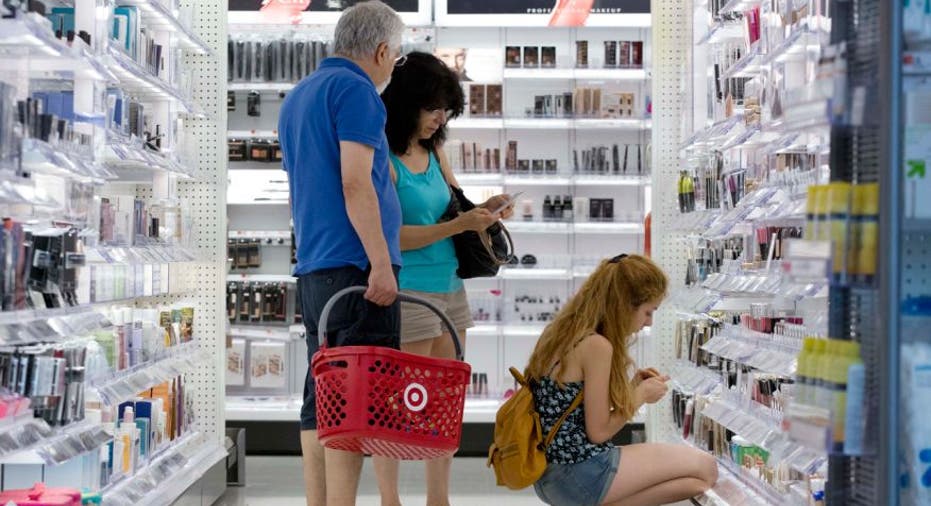 Consumer spending climbed in May, suggesting a key pillar of the U.S. economy has bounced back after a lackluster start to the year.
Personal spending, which measures how much Americans paid for everything from autos to airfare, increased 0.4% in May from a month earlier, the Commerce Department said on Wednesday.
Economists surveyed by The Wall Street Journal had expected personal spending to rise 0.4% last month. Consumption had climbed a revised 1.1% in April and was flat in March.
Household spending accounts for more than two-thirds of economic output in the U.S. and has been a mainstay of the expansion for more than five years. But consumers pulled back in the opening months of the year, one factor behind the paltry first-quarter economic growth.
More recent figures suggest households are once again driving the expansion amid a cloudy global outlook. The latest consumer spending figures precede the United Kingdom's vote to leave the European Union, a move that roiled markets but may have only limited immediate impact on the broader U.S. economy.
Wednesday's report also showed slowly rising incomes, suggesting the labor market remains stable despite disappointing employment figures out earlier this month. Employers added jobs in May at the slowest pace in more than five years, according to a separate Labor Department report.
Personal income, which includes wages, government benefits and other sources, climbed 0.2% in May. Wages and salaries advanced 0.2%.
Americans had been socking away money but now appear a little more confident. The personal saving rate in May was 5.3%, the lowest level of the year and well down from a near-term peak of 6% in March.
Inflation, meanwhile, remains fairly tame.
The personal-consumption expenditures price index, the Federal Reserve's preferred inflation measure, rose 0.2% in May from the prior month. From a year earlier, the index climbed 0.9%.
Inflation hasn't hit the Fed's 2% target for more than four years.
So-called "core" prices, which exclude the volatile categories of food and energy, climbed 0.2% from the prior month and 1.6% from a year earlier.
Fed officials are watching key metrics such as inflation and income as they weigh another move on the central bank's benchmark interest rate.
The Fed raised rates in December but has since held off amid financial-market turbulence and unsteady growth overseas. The Brexit is the latest complication for global markets and central bankers.
The Fed next meets July 25-26.
Adjusted for inflation, Wednesday's report showed consumer spending rose 0.3% and disposable personal income--income after taxes--advanced 0.1%.
Write to Jeffrey Sparshott at jeffrey.sparshott@wsj.com and Anna Louie Sussman at anna.sussman@wsj.com.