Consumer Reports: Tesla Model S Is 2015's Best Car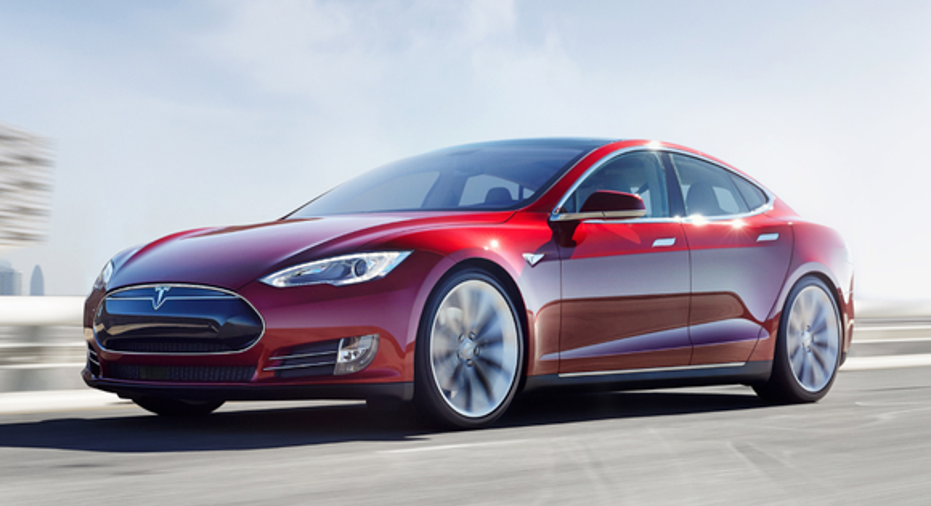 Earlier this year, I took Tesla's P85D Model S on a 3-day test drive. The experience left me confident the company could achieve its ambitious goals of boosting sales of the vehicle during the year by about 50%. Of course, I wasn't the only one blown away by the value built in to Tesla's updated flagship Model S:Consumer Reports had to adjust its scale for judging vehicles after its test drive, awarding the vehicle 103 of 100 possible points on the now outdated scale.
Model S. Image source: Tesla Motors.
But after the product-rating agency said Model S' reliability was "worse-than-average," would CR still stand by its optimism for the electric car?
Apparently so. CR just awarded two versions of the Model S the first and second spots on its "Best Cars of 2015" list.
Consumer Reports loves Model S "Two Teslas on our Best of 2015 list? You betcha," wrote CR's Mike Quincy.
This year's list ranked Tesla's base version of its Model S, which starts at $70,000, as the second-best car in 2015. CR attributed its love affair with the car to a range of factors, including "slick styling, futuristic controls, rapid-fire acceleration, and superb handling."
Model S interior. Image source: Tesla Motors.
"The Tesla isn't cheap -- starting at around $70,000 -- but few cars have dazzled more," CR explained.
Tesla's flagship P85D Model S, which starts at $105,000, took first place on the list.
Defending the vehicle's below-average reliability, CR said, "Even though reliability has dropped to below average, our subscribers rate the Tesla Model S as the most satisfying car in our survey. The two Teslas beat out the BMW's M235i in third place, and Daimler'sMercedes-Benz S550 in fifth.
More than fluff A look at sales for the Model S prove the car really is resonating with consumers as optimistically as the agency rates the vehicle. Even if Tesla achieves the bottom end of its guidance range for vehicle deliveries during the final quarter of the year, full-year sales for Model S will likely be up about 58% compared to 2014 sales. Further, orders are still increasing rapidly.
In the company's most-recent quarter, for instance, orders for Model S jumped by more than 50% from a year ago. And orders for the vehicle grew at a more rapid rate in North America, Europe, and Asia in Q3 than during Q2. The continuing steep ramp in deliveries and ordersis particularly impressive considering Model S was already the top-selling luxury sedan among its comparably priced competition during the first quarter of 2015.
Going into 2016, Tesla is likely hoping its recently launched Model X SUV will draw the sort of positive attention from auto experts and magazines that its Model S has.
The article Consumer Reports: Tesla Model S Is 2015's Best Car originally appeared on Fool.com.
Daniel Sparks owns shares of Tesla Motors. The Motley Fool owns shares of and recommends Tesla Motors. Try any of our Foolish newsletter services free for 30 days. We Fools may not all hold the same opinions, but we all believe that considering a diverse range of insights makes us better investors. The Motley Fool has a disclosure policy.
Copyright 1995 - 2015 The Motley Fool, LLC. All rights reserved. The Motley Fool has a disclosure policy.