Consumer Prices Unchanged in January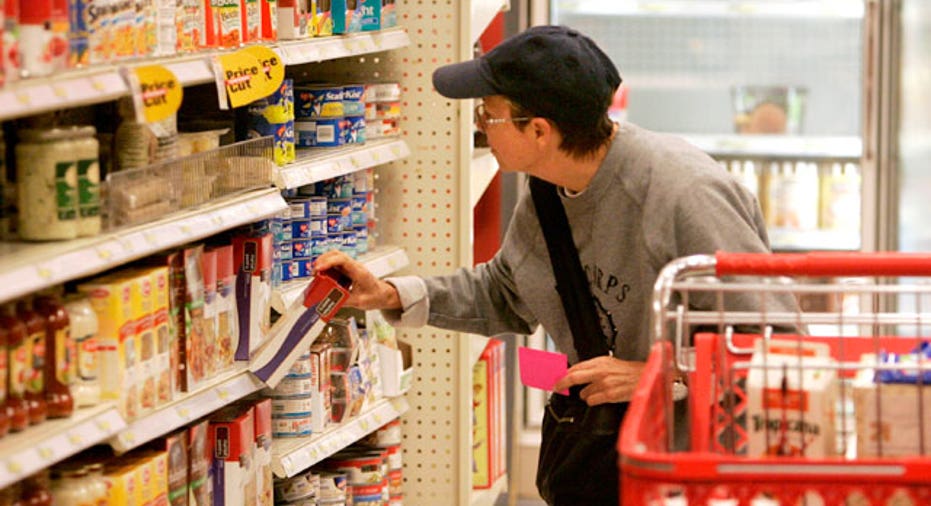 U.S. consumer prices were unchanged in January but rose over the past year at the fastest clip since October 2014, a sign inflation may be firming despite a strong dollar and continued slide in energy prices.
The consumer-price index, which measures what Americans pay for everything from cereal to car insurance, was flat in January after falling 0.1% the previous month, the Labor Department said Friday. Excluding the volatile food and energy categories, so-called core prices rose 0.3%, the biggest monthly increase since August 2011.
Economists surveyed by The Wall Street Journal had expected overall prices to fall 0.1% and core prices to rise 0.2%.
Friday's report showed the price gains were primarily driven by higher shelter and medical costs, which have risen steadily over the past year. Prices for apparel, new cars and food at restaurants and bars also increased, while prices for energy and groceries continued to fall.
The overall price gauge has weakened since the summer of 2014, reflecting a steep drop-off in oil prices. The stronger dollar has also kept inflation in check, in part because it makes foreign goods relatively cheap for American consumers.
From a year earlier, overall prices rose 1.4%, the largest annual increase since October 2014. Core prices have risen 2.2% over the past year, the most since June 2012.
Friday's report showed the index for energy prices fell 2.8% in January from December, matching the previous month's decline. From a year earlier, energy prices were down just 6.5%, the smallest annual decline since November 2014.
Federal Reserve officials are carefully monitoring inflation as they weigh whether the economy is healthy enough to raise short-term interest rates again, after lifting their rate in December for the first time in nearly a decade.
Officials held off on raising rates last month and seem reluctant to raise them at their next meeting in March, in part because of concerns about low inflation, according to minutes from the Jan. 26-27 meeting. Inflation has already been running below the Fed's 2% goal for nearly four years, and further declines may suggest investors are losing confidence in the central bank's ability to drive it back up to target.
"Inflation is not likely to pick up substantially until the second half of the year," Patrick Harker, president of the Federal Reserve Bank of Philadelphia, said at the University of Delaware on Tuesday. "It might prove prudent to wait until the inflation data are stronger before we undertake a second rate hike."
The Fed's preferred inflation gauge, the index for personal consumption expenditures, fell 0.1% in December and was up just 0.6% from a year earlier, the Commerce Department said earlier this month. The January figures are due next week, giving Fed officials one more look at the measure before the March meeting.
A separate Labor Department report released Friday showed real average weekly earnings rose 0.7% in January, reflecting higher hourly earnings and a longer workweek.
Write to Kate Davidson at kate.davidson@wsj.com and Ben Leubsdorf at ben.leubsdorf@wsj.com.