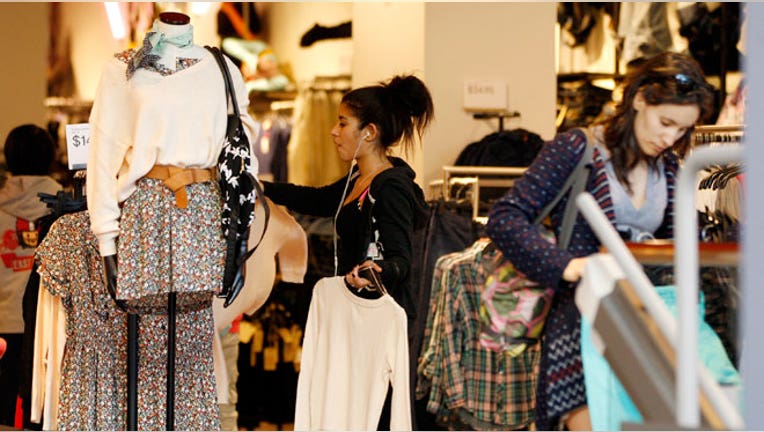 U.S. consumer prices increased steadily in September, suggesting inflation is slowly rising and potentially reassuring the Federal Reserve as it considers raising interest rates.
The consumer-price index, measuring what Americans pay for everything from dental care to cars, rose a seasonally adjusted 0.3% from a month earlier, the Labor Department said Tuesday. Excluding the volatile costs of food and energy, so-called core prices climbed 0.1%.
Economists surveyed by The Wall Street Journal had projected overall prices to rise 0.3% and core prices to increase 0.2%.
The government will use data from Tuesday's report to determine how much to increase federal benefits for millions of Americans who receive Social Security checks. The data suggest benefits will likely rise 0.3% next year, under an annual cost-of-living adjustment that is tied to how much certain prices grew in July through September compared with 2014, the last year when benefits were adjusted.
The Social Security Administration will officially announce the adjustment later Tuesday.
Consumer prices have grown in six of the past seven months. Compared to a year earlier, overall prices grew 1.5% in September, the biggest gain over any 12-month period since October 2014, though still weak historically. Core prices grew 2.2% from a year earlier.
Higher oil prices are driving the latest growth. Energy prices climbed 2.9% since August--driven by higher gasoline costs--but were still down by 2.9% compared to a year earlier.
Food prices were flat from August and fell 0.3% from a year earlier.
The data is likely to reassure the Fed that the economy remains stable and inflation is picking up from historically weak levels. The Fed has set a long-term goal of 2% annual price growth--as measured by a separate index produced by the Commerce Department--as it tries to steer the economy toward healthy growth that won't lead to crippling inflation.
The Fed's preferred measure shows overall prices rose 1% in the year through August while core prices climbed 1.7%. Inflation has remained below the Fed's target for more than four years, but a range of indexes suggest some momentum this year.
The Fed is expected to hold off on raising interest rates at its policy meeting in early November but has indicated it could raise rates slightly in December.
Separately Tuesday, data showed that workers' earnings grew sluggishly last month. Americans' average weekly earnings, after accounting for inflation, grew 0.2% in September from a month earlier. Their inflation-adjusted hourly earnings fell, but the hours that they worked--the average workweek--increased.
Write to Josh Mitchell at joshua.mitchell@wsj.com and Ben Leubsdorf atben.leubsdorf@wsj.com.