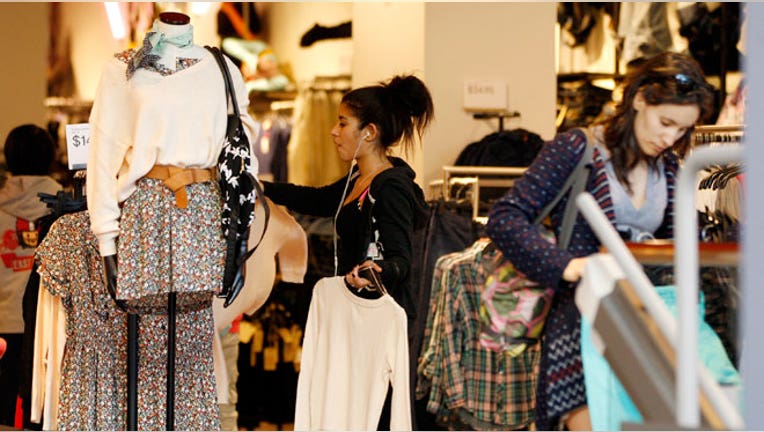 U.S. consumer prices increased more than expected in August as rising rents and healthcare costs offset a drop in gasoline prices, pointing to a steady build-up of inflation that could allow the Federal Reserve to raise interest rates this year.
The Labor Department said on Friday its Consumer Price Index rose 0.2 percent last month after being unchanged in July. In the 12 months through August, the CPI increased 1.1 percent after advancing 0.8 percent in July.
Economists had forecast the CPI nudging up 0.1 percent last month and rising 1.0 percent from a year ago.
The so-called core CPI, which strips out food and energy costs, rose 0.3 percent last month, the biggest increase since February, after gaining 0.1 percent in July.
The core CPI increased 2.3 percent in the 12 months through August after rising 2.2 percent in July.
Last month's uptick in inflation is likely to be welcomed by Fed officials when they meet next Tuesday and Wednesday to deliberate on monetary policy.
But against the backdrop of a raft of disappointing economic reports for August, including weak retail sales and industrial production, as well as a slowdown in job growth, the U.S. central bank is expected to leave interest rates unchanged.
The Fed has a 2 percent inflation target and tracks an inflation measure which has been stuck at 1.6 percent since March. Fed Governor Lael Brainard said on Monday she wanted to see stronger consumer spending data and signs of rising inflation before hiking rates.
In August, gasoline prices fell 0.9 percent after sliding 4.7 percent in July. Food prices were unchanged, with the cost of food consumed at home declining for a fourth straight month.
Within the core CPI basket, housing and medical costs continued their upward march. Owners' equivalent rent of primary residence rose 0.3 percent in August. It has risen by the same margin every month since April.
Medical care costs jumped 1.0 percent last month after advancing 0.5 percent in July. The cost of hospital services surged 1.7 percent and prices for prescription medicine soared 1.3 percent.
Americans also paid more for motor vehicle insurance and apparel. Prices for tobacco also rose, but the cost of used cars and trucks fell for a sixth straight month.
(Reporting by Lucia Mutikani; Editing by Paul Simao)