Consumer confidence gauge slips in May, outlook remains upbeat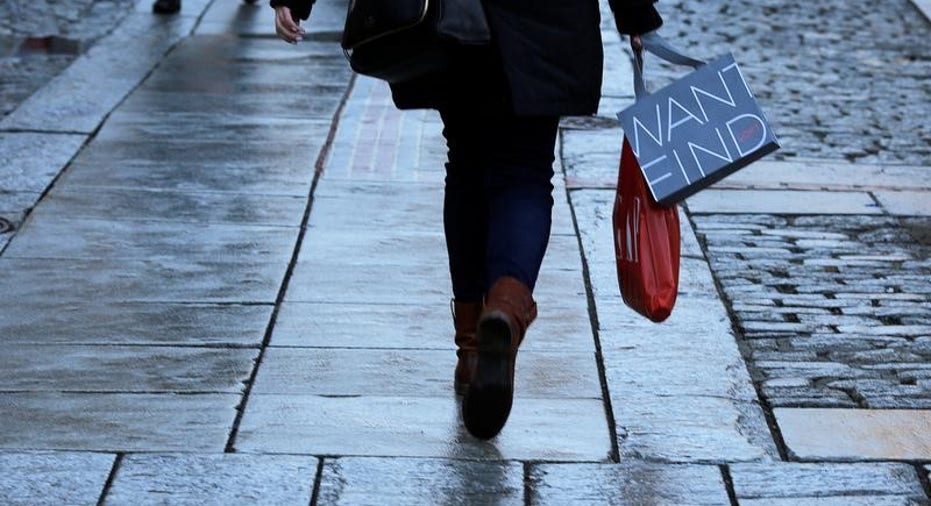 A closely watched gauge of consumer confidence slipped in May, as Americans became less upbeat about the short-term economic outlook.
The data, released by the Conference Board on Tuesday, showed the Consumer Confidence Index declined more than expected to 117.9 from April's 119.4. Expectations were for a shallower slip to 119.8.  Those sampled in the random sample survey who said business conditions were "good" edged slightly lower in May, while those who said conditions were "bad" remained unchanged. Still, Lynn Franco, director of economic indicators at the Conference Board, said overall, consumers remain optimistic the U.S. economy will continue to expand over the summer months.
Following the report, economists at Barclays pointed to a component of the report that showed consumers continue to view employment opportunities as plentiful, which helps support the idea that labor market is at or near full employment.
"Household confidence has improved at a strong pace since the elections and, in spite of the latest decline, we view consumer confidence as remaining buoyant and close to post-recession highs," they said.
The data jive with another closely-eyed survey from the University of Michigan, which on Friday showed consumer sentiment plateaued six months after President Donald Trump's surprise election in November. The partisan divide, which had been wide in the months following the election season, narrowed but remained mostly unchanged since no major policies like health care, taxes, or infrastructure have been meaningfully adopted.
Still, consumers aren't stashing cash under the mattresses just yet. Figures from the Commerce Department also released Tuesday morning indicated personal income and savings levels were in higher in April, which helped bolster expectations of a rebound in the U.S.'s second-quarter economic growth rate. Expansion in the first three months of the year was revised up to an annualized rate of 1.2% from a previous read of 0.7% as business investment and consumer spending, which accounts for 70% of overall growth, were higher than previously thought.
"We maintain our view that the U.S. household sector is on solid footing and the [first-quarter] weakness is likely to be temporary," the Barclays economists said. "Nevertheless, we expect sentiment data to move down further from the current elevated level."