ConocoPhillips: Short-Cycle Is the New Long-Term View for Oil Prices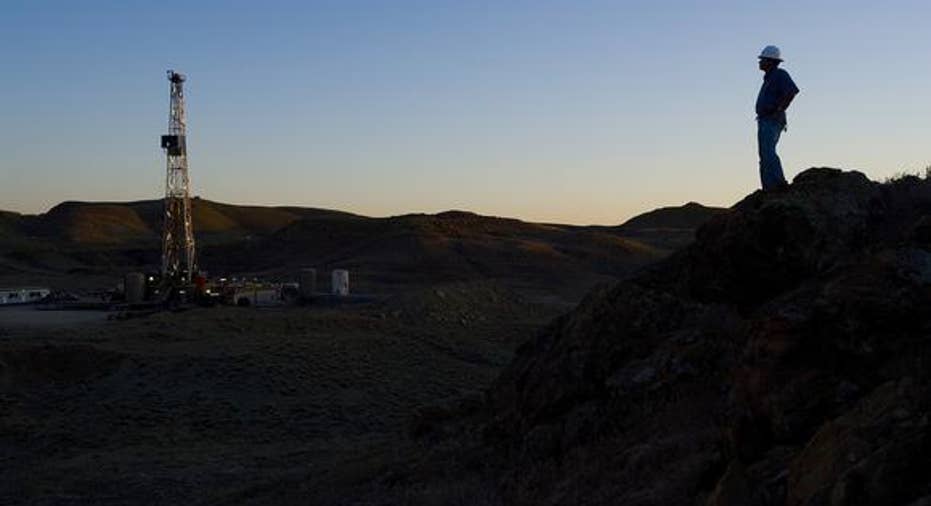 The oil market is known for its boom and bust cycles, though for the past several decades the booms have been fairly long and the busts rather short. That's largely a due to OPEC stepping in to rebalance supply when it gets out of hand. However, with it now removing its hand from the supply picture, the oil market of the future is expected to be marked by much shorter cycles, according to U.S. oil giant ConocoPhillips .
A roll of the diceAt a recent industry conference, Matt Fox, ConocoPhillips' EVP of E&P, spent some time talking about how the company was planning for the future, particularly around oil prices. He started by saying:
Source: ConocoPhillips investor presentation.
In other words, at a very basic level, the model suggests that the price of oil needs to be in that $70-per-barrel range to keep supply in line with demand, assuming there are no outside factors.
Fox continued:
What the company is trying to do isn't to predict exactly where oil prices will be but to better understand the factors that could drive the price. The key understanding all this, according to Fox:
Said another way, long gone are the days of extended bull cycles in oil. Instead, the industry can expect much shorter, more volatile cycles going forward. As such, the oil company of tomorrow must be much more flexible than the oil company of yesterday.
Source: Anadarko Petroleum.
What tomorrow's oil company looks likeFox continued by detailing three important facets of the ideal oil company for this new reality of shorter oil cycles:
1. It should have a diverse base of low-decline production.2. It needs to have flexible investment options.3. It needs to have a large, low-cost resource base.
The implication here is that pure-play oil companies will struggle under the new normal. For example, a company that's built entirely on shale would have a lot of flexibility because of the short-cycle nature of shale, but it would face an uphill battle to keep production level because of its lack the low-decline base production. Likewise, a pure-play offshore or oil sands producer would have a solid foundation of base production, but limited flexibility to scale production up or down when market conditions change. Further, a low-cost resource base could be elusive to both because some shale plays are still very high cost, as are many deepwater, LNG, and oil sands developments.
Instead, the oil company of tomorrow would need to be large and balanced, which favors a larger independent producer such as ConocoPhillips, Apache and Anadarko Petroleum . ConocoPhillips fits the bill because it has a massive base of low-decline production, with a quarter of its production zero-decline LNG or oil-sands assets, which, when combined with its large, low-cost North American shale position, positions it perfectly for the short-cycle future it sees.
Apache and Anadarko Petroleum also fit this mold because each has strong low-decline foundations, with Apache built upon a diverse base consisting of legacy low-decline conventional onshore production in North America and Egypt, complimented by its offshore assets in the North Sea. Anadarko Petroleum, likewise, has strong base production from its offshore assets in the Gulf of Mexico, as well as its assets in Africa. In addition, both are complimented by high upside shale positions with Apache in the Mid-Continent, Canada, Eagle Ford, and Permian, while Anadarko has those latter two, as well as its Wattenberg play in Colorado.
Investor takeawayThe bottom line is that the oil market is expected to have a much shorter cycle in the future. That favors larger independent oil producers, because these companies have a foundation of low-cost, low-decline base production to go along with the flexibility of shorter cycle options that will be needed to maneuver through the faster cycle changes on the horizon.
The article ConocoPhillips: Short-Cycle Is the New Long-Term View for Oil Prices originally appeared on Fool.com.
Matt DiLallo owns shares of ConocoPhillips. The Motley Fool has no position in any of the stocks mentioned. Try any of our Foolish newsletter services free for 30 days. We Fools may not all hold the same opinions, but we all believe that considering a diverse range of insights makes us better investors. The Motley Fool has a disclosure policy.
Copyright 1995 - 2015 The Motley Fool, LLC. All rights reserved. The Motley Fool has a disclosure policy.