ConocoPhillips' CEO Details Why Its Portfolio Is the Best for What Lies Ahead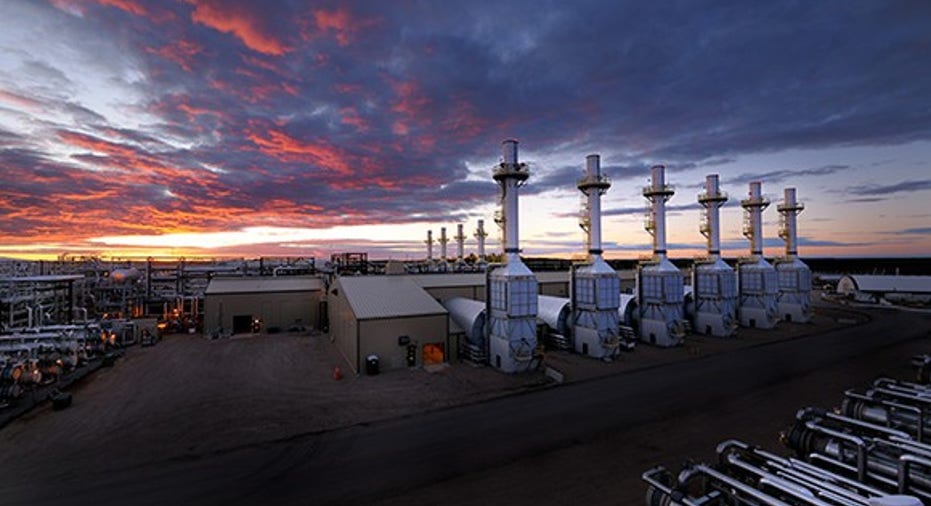 Image source: Cenovus Energy.
The oil market is currently undergoing a fundamental shift, which is forcing oil companies to map out a new way forward. According to ConocoPhillips CEO Ryan Lance, the industry is entering a new world of "lower mid-cycle and more volatile prices." Because of this, companies needed to have the right portfolio in order to create value over the longer term. Here's why Lance believes ConocoPhillips already has the right portfolio mix for what lies ahead.
Having the right portfolio foundationLance started off the company's first-quarter conference call by pointing listeners to the following slide from its most recent investor presentation, initially directing attention to the left side of the slide:
Image source: ConocoPhillips investor presentation.
He then said:
Lance focuses on the strength of the company's portfolio noting that it is built upon a foundation of low-decline base production, largely due to the investments the company made over the past few years to develop three projects in particular, which are its FCCL oil sands joint venture with Cenovus Energy , its Surmont oil sands joint venture with Total , and its APLNG joint venture in Australia. These three major projects provide the company with very low-decline base production that's set to expand over the next few years as these projects continue to ramp up.
Having the right portfolio growth optionsIn addition to that strong base, ConocoPhillips' portfolio is structured in such a way that it can grow production when conditions warrant growth. That growth will come from two sources, the first of which Lance noted by saying:
The company's FCCL partnership with Cenovus Energy is a great example of this because the partners have taken a manufacturing approach to growth, with the companies moving forward with smaller phases almost every year. Currently, the partners are working on Phase G at Foster Creek and Phase F at Christina Lake, with additional phases in the pipeline. Furthermore, there are ample opportunities outside these two projects including several phases of development at Narrows Lake. In addition to that, ConocoPhillips and Total have additional expansion opportunities at Surmont that could be given the green light after that project completes the ramp-up of its much larger second phase. These opportunities alone could be staged in such a way to enable the company to keep its production flat or grow it modestly.
Image source: ConocoPhillips.
However, ConocoPhillips has another opportunity set from which it can drive growth in the future. Lance noted this opportunity by saying:
Those flexible, shorter-cycle projects that Lance is referring to are the large portfolio of unconventional shale drilling locations the company holds in the Eagle Ford, Bakken, Permian Basin, and Western Canada. The flexibility of these resources is currently on display, with ConocoPhillips significantly reducing its rig count over the past year in light of weak oil prices. However, because shale drilling is shorter in cycle, ConocoPhillips can quickly ramp up its activities in these areas when the price of oil improves, and then ramp its investments back down when oil retreats. This optionalityis a big competitive advantage that the company has at its disposal in the future.
Investor takeaway It's this combination of a strong low-decline foundation as well as both short- and medium-cycle growth that makes ConocoPhillips unique. That's because most of its peers, including Total and Cenovus Energy, are overly reliant on either longer-cycle assets thus limiting their overall flexibility, or on shale, which is much higher-decline production, making it harder for these companies to maintain a steady rate of production during a low point in commodity prices. ConocoPhillips, on the other hand, believes its portfolio offers the best of both worlds, making it ideally set up for the new world of increased oil price volatility.
The article ConocoPhillips' CEO Details Why Its Portfolio Is the Best for What Lies Ahead originally appeared on Fool.com.
Matt DiLallo owns shares of ConocoPhillips. The Motley Fool recommends Total (ADR). Try any of our Foolish newsletter services free for 30 days. We Fools may not all hold the same opinions, but we all believe that considering a diverse range of insights makes us better investors. The Motley Fool has a disclosure policy.
Copyright 1995 - 2016 The Motley Fool, LLC. All rights reserved. The Motley Fool has a disclosure policy.