ConocoPhillips aims to spend $5.5B per year for rest of decade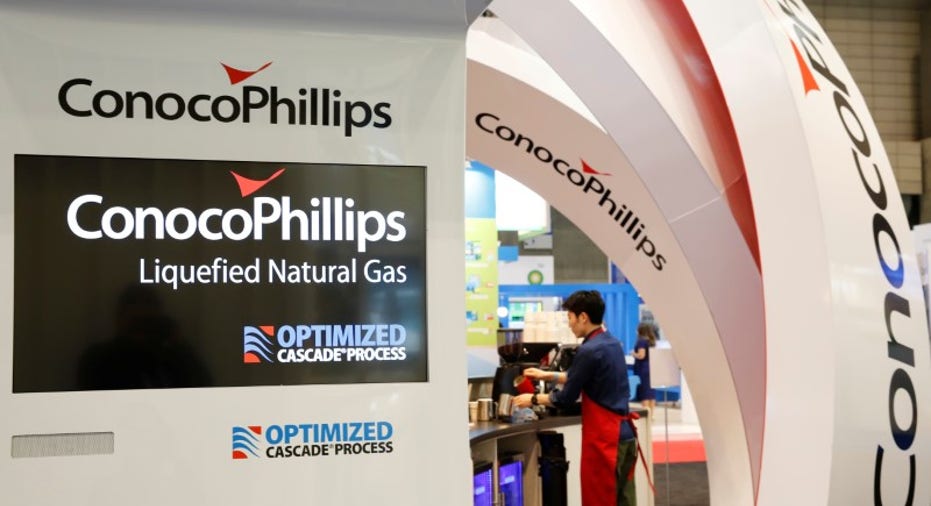 NEW YORK, Nov 8 (Reuters) - ConocoPhillips, the largest U.S. independent oil and natural gas producer, said on Wednesday it will spend an average of $5.5 billion annually for the rest of the decade on capital projects as long as oil prices stay above $50 per barrel.
The spending forecast, an increase from 2017 levels and higher than many Wall Street analysts had expected, comes as Conoco, like some peers, focuses more on generating profits than on boosting production at any cost.
Much of that discipline is aided by better technology and more efficient processes that help the company pump more for less. The company expects production to grow 5 percent each year for the rest of the decade.
Executive said they should be able to send more than 30 percent of cash flow back to shareholders in the form of dividends and share buybacks by 2020.
"We want to be the company that can attract and retain capital to this sector by offering superior returns to shareholders through cycles," Chief Executive Officer Ryan Lance said in a statement.
Houston-based ConocoPhillips also said it expects to pay off more than $4.6 billion of debt by 2020, reducing its debt load to $15 billion. Continuing a theme of focusing on profits and not production, ConocoPhillips expects to generate a 20 percent cash return on capital employed by the end of the decade.
Executives plan to hold a meeting with investors on Wednesday morning in New York to discuss the capital plan in detail.
Shares of Conoco have gained about 7 percent so far this year, closing Tuesday at $53.48. West Texas Intermediate futures dipped 0.3 percent to $57.04.
(Reporting by Ernest Scheyder; Editing by Chizu Nomiyama and Jeffrey Benkoe)