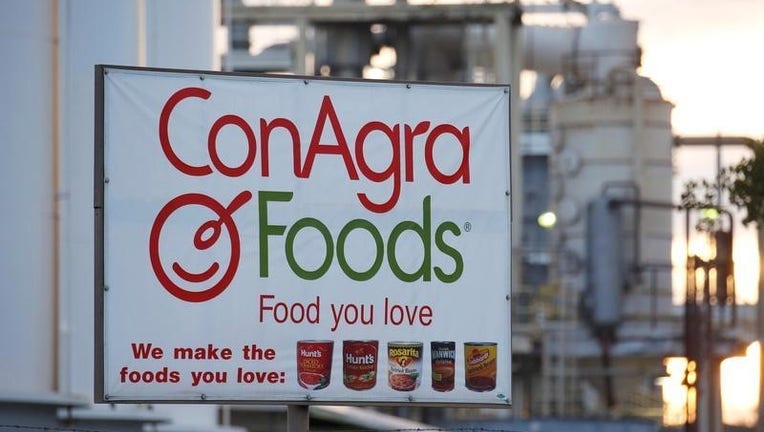 ConAgra Brands Inc , the maker of Chef Boyardee pasta and Orville Redenbacher's popcorn, reported a better-than-expected quarterly profit, helped by less discounting and lower costs.
The packaged foods maker has been trying to boost profits by investing in higher-margin products such as Reddi-wip whipped cream and Hunt's ketchup and clamping down on unprofitable volume sales to retailers.
ConAgra's quarterly results were the first since it spun off its Lamb Weston frozen potato business in November to become a branded-foods only company.
The Chicago-based company sold its loss-making private label business to TreeHouse Foods Inc in February.
Net income attributable to ConAgra fell to $122.1 million, or 28 cents per share, in the second quarter ended Nov. 27, from $154.9 million, or 35 cents per share, a year earlier.
Excluding items, the company earned 49 cents per share from continuing operations, beating the average analyst estimate of 45 cents per share, according to Thomson Reuters I/B/E/S.
Net sales fell to $2.09 billion from $2.36 billion a year earlier, below the average analyst estimate of $2.11 billion.
The company's shares were unchanged in premarket trading on Thursday. Up to Wednesday's close of $38, they had risen about 16 percent since the start of the year.
(Reporting by Sruthi Ramakrishnan in Bengaluru; Editing by Martina D'Couto)