Computers Will Soon Take Orders at European McDonald's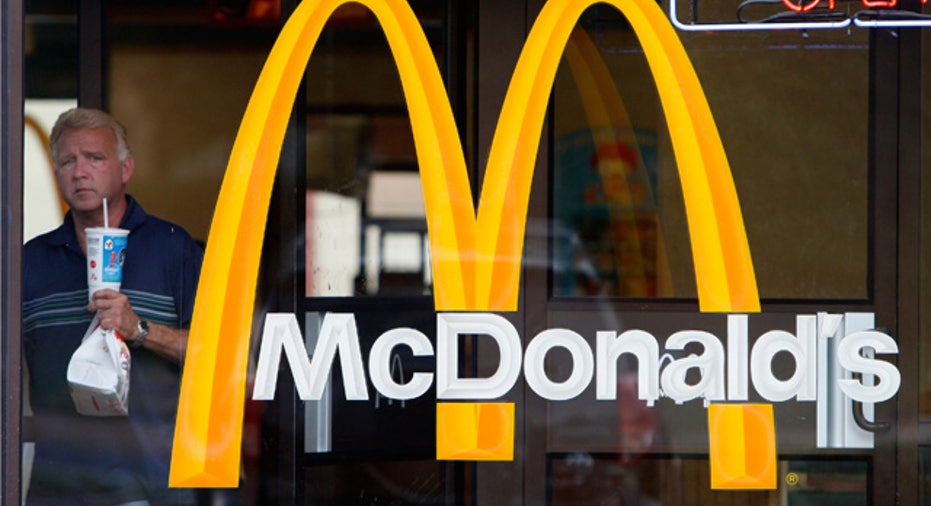 The next "one billion served" may get their burgers without speaking a word.
McDonald's (NYSE:MCD) is jumping on the technology bandwagon with a new system that will soon change the way European customers order food -- picture computers instead of humans asking whether customers prefer fries and supersizes.
The fast-food restaurant, known for its golden arches, Big Mac burgers and Happy Meals, will replace cashiers with touch-screen terminals and swipe cards at its 7,000 chain restaurants in Europe, according to the Financial Times. That would mean, in part, the end of cash payments.
In addition to the digital screens, McDonald's will stay open longer, modernize its stores and introduce new menus in an effort to attract tech-dependent, spend-wary and health-conscious consumers. McDonalds will be able to better track customer order trends and hone in on the most popular foods while cutting back on millions in staff costs.
The Oak Brook, Ill.-based company has been growing in Europe despite many of its rivals' sluggishness, posting a 6% improvement in year-over-year sales at its more established stores in April and booking stronger growth in the region than it did in the U.S.
Shares of McDonalds reached an all-time high Monday afternoon and UBS (NYSE:UBS) upgraded the company to "buy" and raised its price target to $93 from $87.
McDonalds has been implementing several global initiatives in an effort to keep sales high, introducing oatmeal, fruit and coffee options on U.S. menus in an effort to attract health-conscious customers and those looking for an affordable breakfast, while modernizing its facilities around the world and adding free Wi-Fi services for the modern laptop and tablet user.
McDonalds CEO Jim Skinner said in a statement last week that the company's sales momentum continues to reflect menu optimization, restaurant and customer services upgrades and broader accessibility.
In an interview with the London-based publication, McDonald's president of Europe, Steve Easterbrook, said the new process would change a traditional system that has been in place for 30 to 40 years.
The changes, he said, would improve efficiency and smooth the ordering process for customers by making average transactions three to four seconds shorter than traditional methods.
But the new system could face criticism in a sensitive time just months from a global recession when people are still struggling to find jobs.