Company aims to restart pipeline as early as this weekend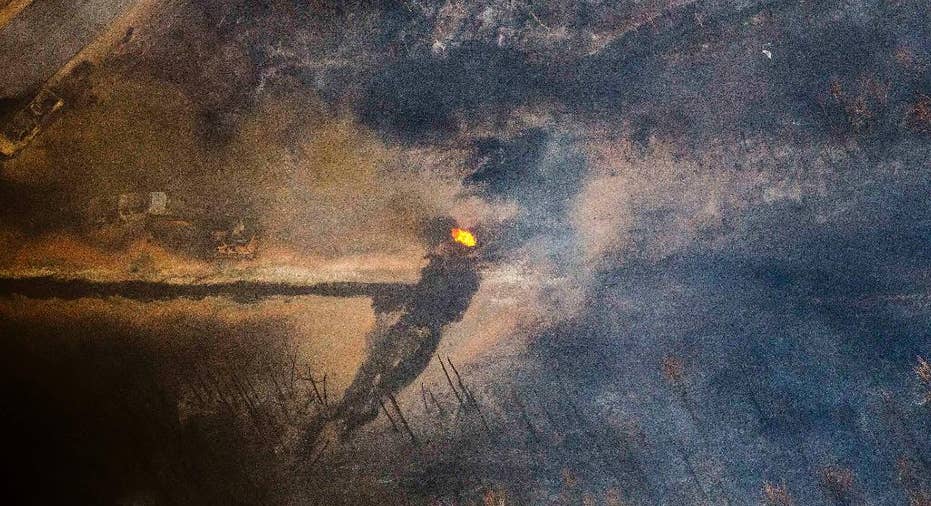 Executives at a pipeline company say their goal is to restart the line as early as this weekend after an explosion and fire shut down gasoline shipments to millions across the South.
The deadly explosion sparked a geyser of fire Monday and closed off the vital pipeline, raising fears of another round of gas shortages and price increases. It's Colonial Pipeline's second accident and shutdown in two months.
Continuing fires in the drought-stricken area of central Alabama hampered officials' efforts to fully assess the damage Tuesday afternoon, and firefighters built an earthen berm to contain the burning fuel.
The Georgia-based company says the accident happened when a dirt-moving track hoe struck the pipeline, ignited gasoline and sparked a blast, killing one worker and injuring five others.