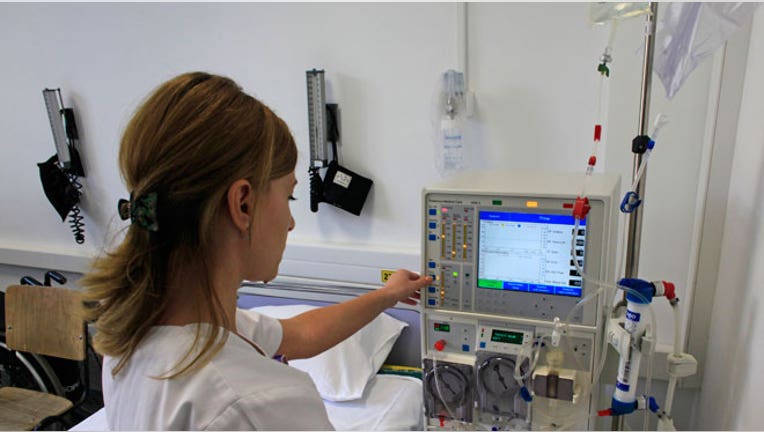 Community Health Systems Inc's shares were set to open at a near seven-year low on Tuesday, a day after the No.2 U.S. for-profit hospital operator posted a surprise quarterly loss.
The company's shares fell 24 percent in premarket trading. Shares of other hospital operators including HCA Holdings Inc and Tenet Healthcare Corp also fell on the news.
Investors and analysts are worried about a potential slowdown in patient volumes for hospital operators after a surge following the implementation of the Affordable Care Act, or Obamacare, which brought many Americans under insurance coverage.
A mild flu season also hurt Community Health in the fourth quarter and rivals including Tenet, which warned last month that its patient volumes declined in the quarter.
At least three brokerages cut their ratings on Community Health's stock after the disappointing results.
Community Health has reported lower-than-expected revenue for at least eight straight quarters and its earnings had missed analysts' estimates in the third quarter too.
The company's series of earnings misses will make it difficult for investors to fully trust management's full-year EBITDA guidance, Jefferies analysts wrote in a note, cutting their rating to "hold" from "buy."
Community Health has also been struggling to improve the performance of Health Management Associates Inc (HMA), which it bought for $3.9 billion in 2013. (http://reut.rs/1oGfVUJ)
"...Community Health has to grow volumes, collect cash and turn HMA, none of which has it been able to do consistently," Mizuho Securities analyst Sheryl Skolnick wrote in a note, cutting the stock to "underperform" from "neutral."
Community Health's shares, which had lost a third of their value this year to Friday's close, were trading at $14.20 before the bell.
Shares of Tenet, scheduled to report results on Feb. 22, were down 5.9 percent at $22.58. HCA Holdings shares were down 3 percent at $64. (Reporting by Ankur Banerjee in Bengaluru; Editing by Kirti Pandey)