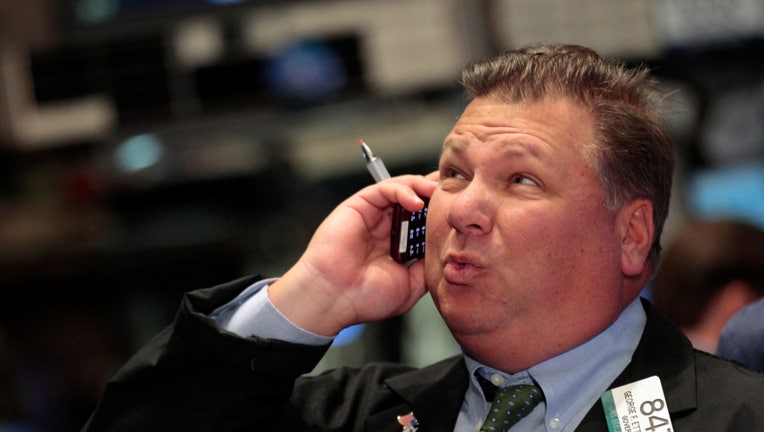 FOX Business: Capitalism Lives Here
A selloff in the commodities complex and across the technology sector sent Wall Street falling sharply on Friday in a sharp turn of direction from the rally on Thursday.
Today's Markets
According to preliminary calculations, the Dow Jones Industrial Average fell 139 points, or 1.1%, to 13093, the S&P 500 dipped 13.4 points, or 0.94%, to 1414 and the Nasdaq Composite slumped 37.9 points, or 1.3%, to 2982.
Wall Street kicked November off on a high note Thursday, with the broad S&P 500 charging 1.1% higher in its best performance since September 13. However, stocks made a sharp turn into the red Friday.
The benchmark crude oil contract traded in New York tumbled $2.23, or 2.6%, to $84.86 a barrel. Wholesale RBOB gasoline slumped 2.3% to $2.574 a gallon.
In metals, gold slumped $40.30, or 2.4%, to $1,675.
Overall, the energy, materials and technology sectors struggled the most. Tech behemoth Apple (NASDAQ:AAPL) fell more than 3%.
Traders were also got one of the most important sets of economic data. Nonfarm payrolls rose by 171,000 in October from September, surpassing the 125,000 expected. The unemployment rate ticked up slightly to 7.9% from 7.8%, as expected.
"The October payroll survey showed a brighter picture of the labor market, both in faster headline job creation and in upward revisions to previous months," Nigel Gault, IHS Global Insight's chief U.S. economist, wrote in a research note.
Still, economists noted that the economic situation remained tough: "No one should get carried away by this report – the economy is not falling off a cliff, but it's not raging ahead with vigor either," RBC Capital Markets' Chief U.S. Economist Tom Porcelli wrote in a note to clients.
This release comes just days ahead of the tight presidential race that many say will dramatically impact the U.S. economy, Wall Street and a slew of other factors.
A separate report showed U.S. factory orders rising 4.8% in September from the month before, slightly better than the 4.6% gain Wall Street expected.
Foreign Markets
The Euro Stoxx 50 rose 0.52% to 2547, the English FTSE 100 climbed 0.11% to 5869 and the German DAX advanced 0.38% to 7364.
In Asia, the Japanese Nikkei 225 rallied 1.2% to 9051 and the Chinese Hang Seng jumped 1.3% to 22111.