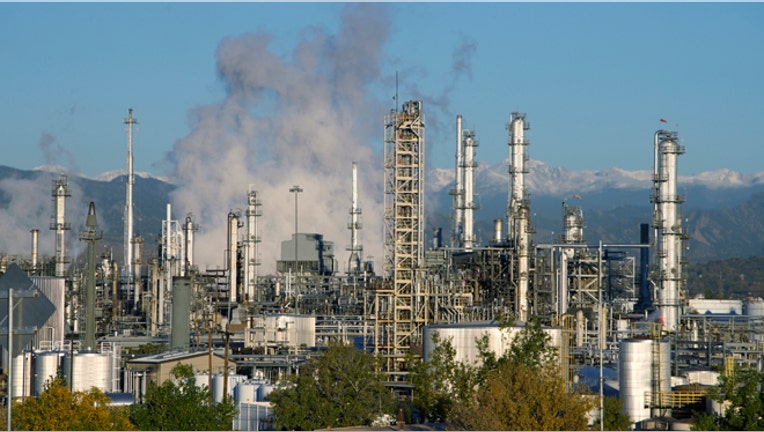 A number of commodity markets have shifted focus on winter weather over the last week.
Natural gas futures are starting to heat up, climbing 27% from their low on October 27 as an unseasonably cold blast moved across the country. Western New York was hit with more than 60 inches of snow while temperatures in all 50 U.S. states dipped to freezing or below on Tuesday, the National Weather Service said.
"The market still remains strong as traders are looking for a retest of the November high of $4.63 (per million British thermal units) and temperatures remain below normal through the end of the month," Lannie Cohen, president of Capitol Commodity Services said.
Prior to the blast of winter weather, oil had been the big story, but it's taken a breather as analysts anxiously await the next OPEC meeting on November 27. West Texas Intermediate and Brent crude oil are both in bear market territory, falling 24% and 29% respectively, year-to-date.
"Brent crude oil gave up earlier gains to close lower on the day Wednesday amid ongoing skepticism that OPEC is prepared to cut production at its upcoming November 27 summit," Tim Evans, Energy Futures Specialist at Citi Futures and OTC Clearing said in a research note.
Cohen added the focus remains on next week's OPEC meeting where there's talk of Libya favoring an output reduction.
Meanwhile, as 2014 comes to a close, gold investors are likely to see another year of losses. After falling 28% in 2013, the precious metal started the year climbing more than 10%. But better than expected economic reports and the end of the Federal Reserve's quantitative easing program last month has gold trading 1% lower year-to-date. Some traders are now pointing to a bottom in the near future.
"I am still targeting a $1080 (an ounce) in gold before year end and see that as a floor due to production costs and central bank buying, which was evident Monday on the Russian central bank buying gold and the prospect of some buying from the ECB," Robert Haberkorn, senior market strategist at RJO Futures said.