Commodities Take a Dive on Downbeat Data, Crude Inventories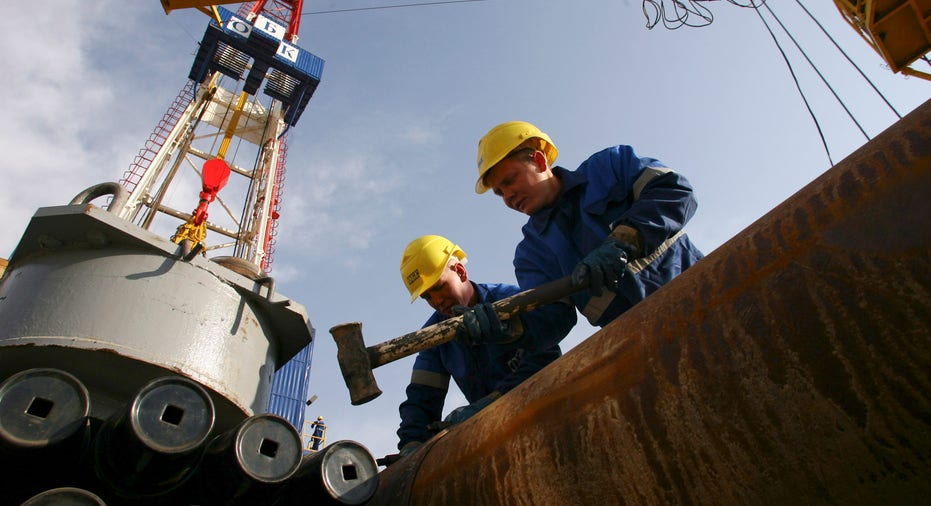 Commodities fell sharply on Wednesday, as investors reacted to downbeat economic data and a report that crude inventories rose last week to the highest level in more than two decades.
Economic concerns returned to the forefront on a report from payroll processor ADP, which said U.S. private employers only added 158,000 jobs in March after a revised February gain of 237,000. ADP's March employment data missed forecasts from economists of an increase of 200,000.
Meanwhile, the U.S Energy Information Administration released its weekly report and indicated U.S. crude inventories rose by 2.71 million barrels in the week ended March 29, far exceeding the average estimate for an increase of 1.5 million barrels. Total inventories checked in at 388.6 million barrels.
Higher inventories signal that demand for oil may be easing and supply heading into the summer is already plentiful, driving the benchmark crude oil contract down 2% to $95.25 a barrel.
Crude oil also slid in reaction to falling gasoline futures, which dropped below $3 for the first time since summer-grade gasoline began trading last month. Gasoline fell nearly 12 cents to $2.9254 a barrel Wednesday afternoon.
According to AAA's Daily Fuel Gauge Report, gas prices at the pump have remained fairly level over the last week. The current average price for regular gas is $3.64 a gallon, compared to $3.65 one week earlier. Generally, fluctuations in wholesale markets take time to cascade into retail pricing since the products need to be refined and shipped.
Gold followed suit by plunging to a nine-month low and settling at $1,553.50 a troy ounce, a 1.4% drop. The precious metal, a safe haven for investors looking to hedge against inflation and weaker U.S. equities, has recently been under pressure given the record-breaking stock market rally.
"Gold prices are likely to face more headwinds, should equities continue to rally," HSBC analysts said in a note.