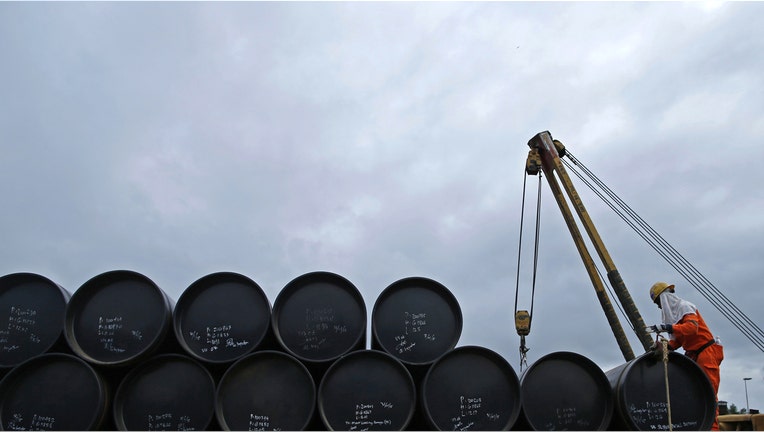 As commodities continue to get pounded, U.S. manufacturing, led by the struggling energy sector, has been pushed into a recession, reflected in the Institute of Supply Management's new manufacturing index results. At 48.6, it's a sizable miss versus Wall Street expectations, and is the lowest reading since June 2009.
Jodie Gunzberg, global head of commodities at S&P Dow Jones Indices, notes that the S&P GSCI (formerly known as the S&P Goldman Sachs commodity Index) has rarely seen a November with such a bad commodity performance, with as many as 21 out of 24 commodities in a severe downtrend. Just three commodities, sugar, cotton and cocoa, are on track to be positive in November. Commodities have had their fifth worst November on record since 1970, only behind 1997, 1998, 2008 and 2014, Gunzberg says. Year-to-date, the index is also on pace to be the fifth worst year, with 1998, 2001, 2008 and 2014 losing more.
"Among the biggest U.S. exporters are companies that manufacture mining equipment," explains economist Edward Yardeni. "The strong dollar and weak commodity prices have clobbered their sales and earnings. The forward revenues of the S&P 500 construction machinery & heavy trucks industry sector (including names like Caterpillar and Joy Global) is down 31.7%" over the past twelve months, "and 49.5% from its record high in 2012."
At the same time, companies are dialing back on making capital expenditures, notes Gunzberg. "Companies are reluctant to spend on capex, the most recent measure shows a decline of 3.8% in the first 10 months of the year," she says.
The strong dollar also continues to push oil prices down. Reuters quoted an OPEC source who said he expects oil to continue its downward trend if the Federal Reserve increases interest rates in December, which would push the dollar higher. Oil prices could be headed to the low $30 range.
All of this sets up a tense OPEC meeting scheduled for this Friday, as smaller nation states like Venezuela, on the brink of insolvency, demand oil production cuts to increase the price of oil to $88 per barrel. Ali bin Ibrahim, the Saudi Arabian Minister of Petroleum and Mineral Resources, said last week that the country is prepared to work with non-OPEC members in order to support prices.