Comcast to Export Xfinity onto Roku and Samsung Hardware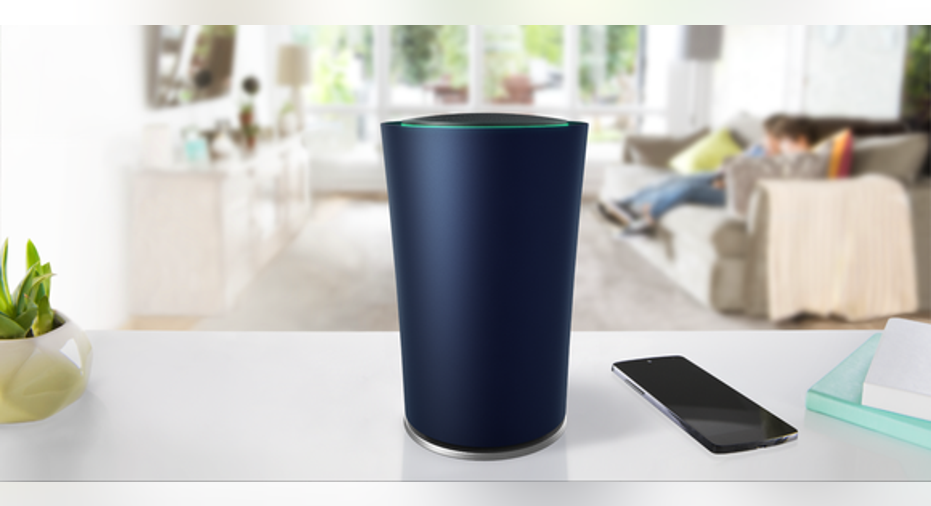 The future of TV is app-based. Source: Apple
Thanks to an Alphabet-led lobbying effort,the U.S. cable industry is in a state of upheaval.
In February,the Federal Communications Commission approved a proposal to "unlock the box." If fully enacted, the FCC's new regulations would almost assuredly pressure the long-standing industry practice of renting cable boxes to consumers.
However, in an apparent effort to prove the industry can indeed innovate without government intervention, several cable companies have announced new products in recent weeks. In the latest example of this move, cable giant Comcast made public plans to overhaul its Xfinity service.
Opening the door ... for someLast week, a number of reports claimed Comcast had signed deals with Korean electronics giant Samsung and streaming device maker Roku. As part of the deal, Comcast will create a standalone Xfinity-branded app for Samsung's smart TVs and Roku's hardware
In addition to allowing DVR access, Comcast's new app will allow its cable subscribers to stream live and on-demand content through their Rokus and Samsung smart TVs. According to Comcast CTO Mark Hess, "We remain committed to giving our customers more choice in how, when and where they access their subscription, and the Xfinity TV Partner Program enables us to efficiently and effectively expand the range of devices our customers can utilize to do that."
In addition to the Samsung and Roku deals, Comcast also announced it plans to create a third-party integration program to bring its services to other hardware producers. Though certainly a positive step toward providing consumers greater flexibility in accessing their services, Comcast isn't offering its customers a chance to escape their cable boxes altogether. Users will need at least one Comcast cable box on premises in order to access the new online apps. All told, these efforts, while seemingly consumer-friendly, are more self-serving for Comcast than anything else.
Under pressure The timing of Comcast's move could hardly be less subtle -- not that the cable giant appears concerned about appearances. In addition to announcing the Samsung and Roku partnerships, Comcast also published a lengthy blog post decrying the FCC's attempts to deregulate the set-top box market.
Comcast and other cable providers like Time Warner Cable, Verizon Communications, and AT&Tall staunchly oppose the FCC's efforts to standardize cable box technology. Doing so would allow third-party hardware manufacturers to sell devices compatible with virtually any cable service. And the long-standing industry requirement that cable subscribers purchase or rent their cable boxes from their cable provider has been a cash cow for those companies.
The FCC estimates 99% of Americans rent their cable boxes from their providers. With an average cost of $231 a year, box rental fees produce revenues of over $20 billion for U.S. cable companies. Further, cable box rental fees have increased an estimated 185% since 1994, compared to a 90% decline in the cost of similar consumer electronics hardware. As it did years ago with the landline phone industry, the FCC is now moving to break this longtime industry norm, on the theory that greater competition will reduce costs and spur innovation.
Source: Alphabet
Tech industry companies clearly view this as a major opportunity, which helps explain Alphabet's active lobbying role throughout the FCC's review and debate process. Allowing companies with deep expertise in software, like Apple and Alphabet, to develop their own cable-enabled boxes would provide them with a new potential hub and entry point for their budding smart home services.
The threat that tech firms might start siphoning away its set-top box revenues has predictably spurred the cable industry into action. In addition to Comcast's efforts, Verizon announced plans to overhaul its FiOS cable service to provide greater access to third-party offerings like Netflix and Amazon's streaming service. The cable providers hope that by demonstrating their willingness to evolve their services without the need for deregulation, they can avoid stronger governmental intervention. So expect to see more product announcements -- and more rhetoric -- from them in the coming weeks.
The article Comcast to Export Xfinity onto Roku and Samsung Hardware originally appeared on Fool.com.
Suzanne Frey, an executive at Alphabet, is a member of The Motley Fool's board of directors. Andrew Tonner owns shares of Apple. The Motley Fool owns shares of and recommends Alphabet (A shares), Alphabet (C shares), Amazon.com, Apple, Netflix, and Verizon Communications. Try any of our Foolish newsletter services free for 30 days. We Fools may not all hold the same opinions, but we all believe that considering a diverse range of insights makes us better investors. The Motley Fool has a disclosure policy.
Copyright 1995 - 2016 The Motley Fool, LLC. All rights reserved. The Motley Fool has a disclosure policy.