Comcast builds out 'smart home' strategy as cable shrinks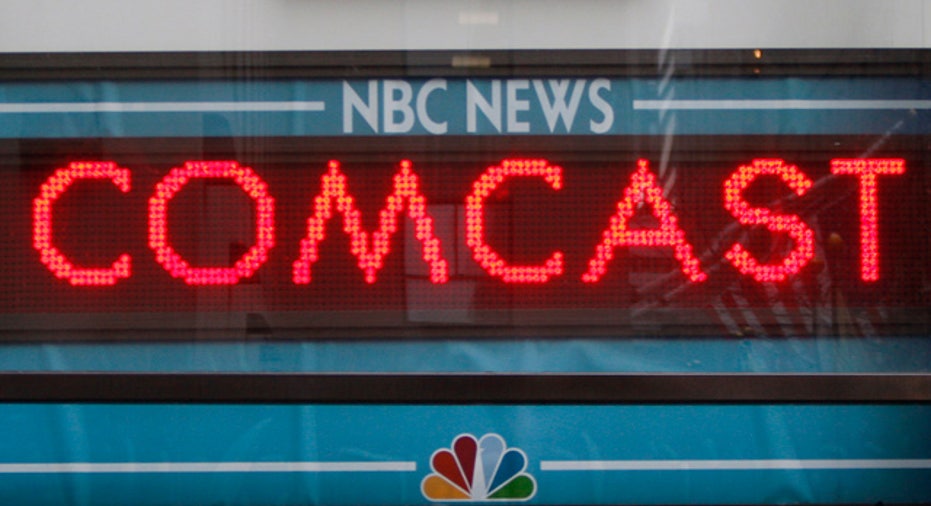 Comcast may be best known as a cable company, but it is banking on remote-controlled door locks and cameras as well as other "smart-home" offerings to accelerate its growing home security business.
The push to diversify comes at a time when more U.S. consumers who are dropping traditional cable television packages, or cutting the cord, in favor of cheaper alternatives. Comcast and its rivals want to offer more services in the home to increase their revenues and create more loyal customers.
Comcast is already seeing traction at its Xfinity Home security service, which launched in 2012. Subscribers have doubled to more than 1 million in the last two years, according to quarterly results released in July.
But selling security services to consumers, which Comcast says is more than a $9 billion market, is just part of the strategy.
The company is now turning to home automation - think standalone features such as cameras and thermostats that can be controlled remotely - for consumers who reside in apartments and condominiums.
The U.S. smart-home market, which encompasses devices ranging from door locks to sprinkler systems that can be programmed to various schedules, is expected to grow to $47 billion annually by 2020, according to research firm Strategy Analytics.
Daniel Herscovici, senior vice president and general manager of Xfinity Home, told Reuters that the home security industry offered certain advantages such as low churn, or attrition, since consumers rarely switch providers unless they move. The cost of signing up customers is low since Comcast is able to sell to people who also subscribe to broadband and cable services.
The company first focused on home security because it was too early in 2012 to talk about connected devices, he said. Now it is also turning to automation.
"We haven't reached anywhere near our full potential," he said in an interview.
Overall, the home security and automation market is a natural extension for broadband providers who are looking for additional ways to leverage its existing infrastructure and workforce to sell more services to new and existing customers. Comcast has said that 55 percent of Xfinity Home customers become new Comcast subscribers.
But Comcast and others still face a shrinking market in traditional pay-TV services. Six of the largest U.S. pay TV firms lost a total of 723,000 customers in the second quarter in what JPMorgan analysts called the industry's worst ever quarterly results during the period.
The big question for Comcast is whether a monthly subscription model - one that provides a recurring revenue stream beyond the initial sale of equipment - can take off in a market where consumers have the option of paying once for items like cameras without the extra perks that come with an additional fee, analysts said.
Comcast aims to find out with a pilot program in three markets to offer a video camera bundled with its Xfinity Internet for an additional $10 a month, a company spokesman said. Customers can purchase up to six cameras for $99 each and then pay the monthly fee, which includes installation, cloud storage for video recordings and the ability to create and share video clips.
The offer is meant for condo owners and apartment dwellers who don't need full home security systems, but still want to keep an eye on where they live. If successful, the pilot will likely expand this year, a Comcast spokesman said.
Vivint, a home automation company owned by Blackstone Group, says it has succeeded selling monthly service plans for $39.99 and $49.99. The product includes features such as an app that allows consumers to control all smart-home functions from their phone, and professional monitoring that dispatches emergency services when needed and customer support.
Part of the appeal to the consumer is that they can select devices to be integrated into a single system via a curated platform, Vivint executives said.
According to Strategy Analytics, Comcast has roughly 10 percent of the market for interactive security, the category of home security that offers remote monitoring and arming of systems, compared to market leader ADT Corp's 20 percent.
Comcast plans to get a bigger slice of that market share. In March, it bought out its supplier of home security equipment, IControl Networks Inc, for an undisclosed amount. The deal gives Comcast more control over research and development capabilities and provides it with a new revenue stream as a wholesaler to other companies in the market.
Blake Kozak, principal analyst at market research firm IHS, said Comcast has an advantage because it is already in the home, with services like a remote control that responds to voice commands and the X1 set top box.
"They have a lot of things going for them in terms of creating an ecosystem for the consumer and getting them to engage," he said.
(Editing by Anna Driver and Edward Tobin)