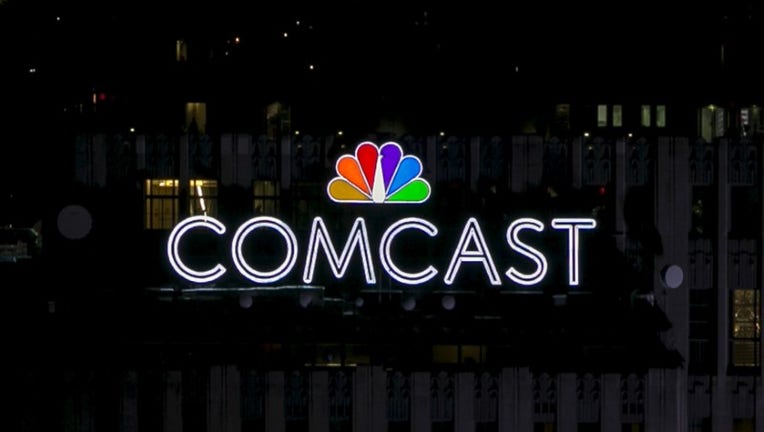 Comcast Corp. (NASDAQ:CMCSA) has approached 21st Century Fox (NASDAQ:FOXA) to express interest in buying a substantial piece of the company's business, according to people familiar with the situation, underscoring that Rupert Murdoch's media empire has quickly become an attractive acquisition target.
The cable giant is interested in assets similar to those Walt Disney Co. (NYSE:DIS) pursued when it recently held talks with 21st Century Fox, some of the people said. The Disney talks, which fell apart, included the Twentieth Century Fox studio, some U.S. cable networks and the international business, but not Fox News, the Fox broadcast network or sports channels.
Comcast is particularly interested in Fox's international assets, one of the people familiar with the situation said.
Verizon Communications Inc. (NYSE:VZ) also is kicking the tires on 21st Century Fox's assets, though a person familiar with its thinking cautioned the exploration was in the early stages. It is possible other players are in pursuit of Fox.
Any deal would be sizable. 21st Century Fox has a market capitalization of $53.68 billion.
And it is uncertain how regulators would receive it. AT&T Inc.'s (NYSE:T) pending takeover of Time Warner Inc. (NYSE:TWX), a giant combination of distribution and content, has run into resistance in Washington, and could be headed for a court battle.
The notion that Comcast would make a large bet on more media content in this environment is surprising. The cable company acquired NBCUniversal in 2011, integrating a host of cable TV networks, the NBC broadcast network and the Universal studio. And one reason antitrust enforcers are skeptical about the AT&T deal is that they believe Comcast hasn't lived up to the spirit of the conditions regulators put on that 2011 deal, people familiar with the matter have said.
21st Century Fox and Wall Street Journal parent News Corp share common ownership.
Reports last week of Fox's discussions with Disney signaled a new willingness from the Murdoch family to consider a restructuring of its media empire, a move that shocked the industry and effectively put Fox in play.
Over the past week, Fox has hosted both its quarterly earnings call and its annual shareholder meeting. While executives have declined to address acquisition-related questions, they have taken the opportunity to emphasize Fox's ability to compete with its current set of assets.
"There's a lot of talk about the growing importance of scale in the media industry," 21st Century Fox Executive Co-Chairman Lachlan Murdoch said at the annual meeting Wednesday. "Subscale players are finding it difficult to leverage their position into new and emerging video platforms, but let me be very clear: We are not in that category."
One of Fox's international assets that has drawn particular interest is U.K. pay-TV company Sky. Fox already owns a 39% stake in Sky, but its bid to acquire the rest of the company has faced significant delays in the U.K. since the approximately $15 billion bid was announced a year ago. Fox has continued to express confidence that the deal will close by mid-2018.
21st Century Fox is the parent company of FOX Business.