Colorado: No online oil, gas pipeline map after fatal blast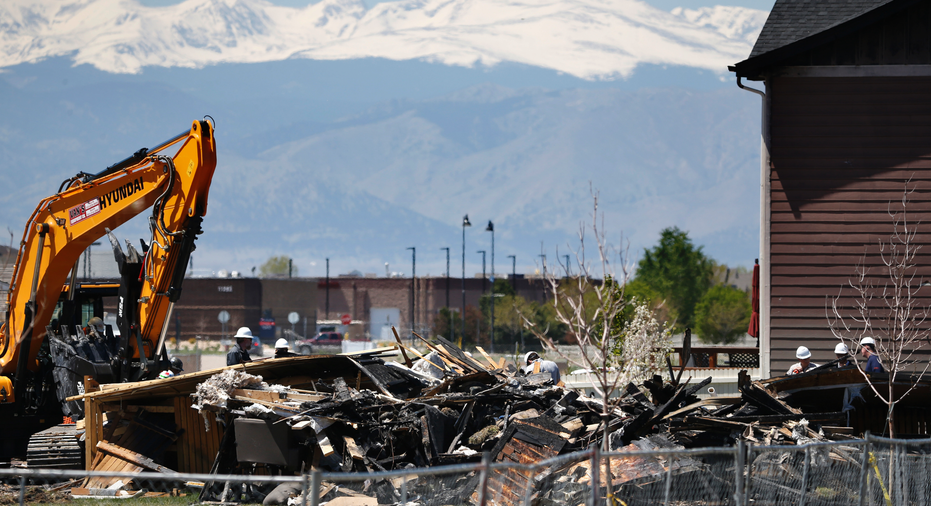 Colorado will not offer an online map of oil and gas pipelines in the wake of a fatal house explosion blamed on a gas leak, Gov. John Hickenlooper said Tuesday, citing concerns about security and theft.
The state will instead require energy companies to provide location information to the existing Call 811 program, which marks the location of underground utilities at a property owner's request, Hickenlooper said.
The expanded location program was among seven steps the governor announced in response to an April explosion in the town of Firestone that killed two people and injured a third. Investigators blamed the explosion on odorless, unrefined natural gas leaking from a pipeline that was thought to be out of service but was still connected to a well with a valve open.
Hickenlooper said in May that the explosion showed the need for a comprehensive state map of "flow lines," which carry oil or gas from wells to tanks or other gathering equipment.
But he said Tuesday "there are a lot of concerns about having a database like that available, of people stealing gas or, you know, tapping into these lines, that causes some level of security risk," he said. "I recognize that, and I think that's a valid argument."
He said having flow line information available through the Call 811 program makes it readily available.
Other steps Hickenlooper announced Tuesday include updating the state's rules for flow lines with specific requirements for taking a pipeline out of service. After the Firestone explosion, the state imposed emergency regulations for emptying and capping unused lines near buildings. Hickenlooper wants the rules to be made permanent.
The governor also said the state would try to get the industry to fund a program to seal off "orphan wells," which are usually old, inactive wells that no one claims. The fund could also be used to reimburse homeowners who install natural gas detectors.
Hickenlooper said the state would not require energy companies to contribute to the fund but he believes most are willing to do so.
The other steps Hickenlooper called for are asking other states' regulators to review Colorado's rules, improving Colorado's safety training, looking into ways to detect natural gas leaks and banning any future "domestic gas taps" that allow landowners to get unrefined natural gas directly from wells on their land.
Matt Sura, an attorney who represents landowners and local governments in negotiations with energy companies, said Hickenlooper's proposals do not effectively address the dangers the industry poses to the public.
"I take this as a clear sign that it will be up to local governments to protect their residents' public health and safety," he said in an email to The Associated Press.
Sura questioned why the fund to clean up orphan wells would be voluntary and suggested instead that the state add a $1,000 fee on each well drilling permit.
Dan Haley, president of the Colorado Oil and Gas Association, neither endorsed nor criticized Hickenlooper's plan.
"We look forward to closely reviewing the details of the governor's proposal and will fully engage in conversations about next steps," he said in a written statement.
All the steps were recommended by the Colorado Oil and Gas Conservation Commission, which regulates the industry. Hickenlooper directed the commission to review the state's practices after the Firestone explosion.
___
Follow Dan Elliott at http://twitter.com/DanElliottAP . His work can be found at https://apnews.com/search/dan%20elliott .