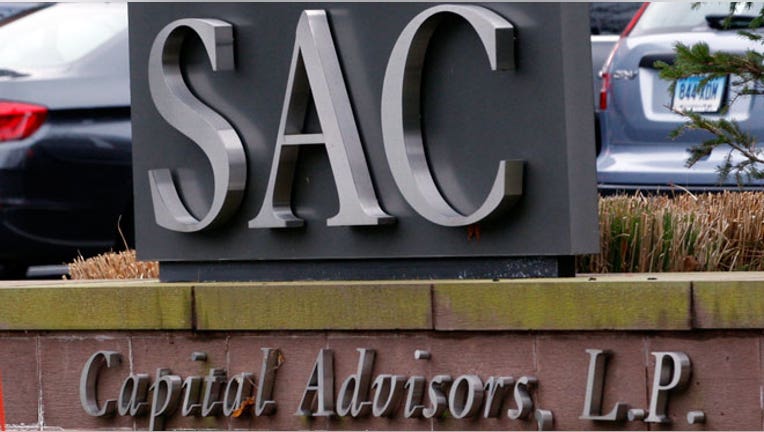 The embattled hedge fund SAC Capital is drawing up plans to close down and convert itself into a so-called "family office," where it will only manage the multi-billion-fortune of its founder, Steven Cohen, FOX Business has learned.
It's unclear how far along SAC is in the process, but some people inside SAC have told outside investors in recent days that converting the 20-year-old hedge fund into a family office structure is likely in the coming weeks. It's also unclear if the plan is among a number of options being considered by SAC executives amid an intensifying federal probe into its operations.
SAC, through a spokesman at Sard Verbinnen, declined to comment. Mark Herr, an in-house spokesman for SAC, also declined to comment.
Cohen has the vast majority of his fortune—around $9 billion—invested in the $14 billion fund, so even without outside investor money, he would be managing one of the largest investment portfolios in finance.
Still, the move would be significant since it would lead to a large downsizing of the fund's staff as SAC effectively ceases operating as a business. SAC employs around 1,000 people and it manages money for a number of private-equity firms and pension funds, in addition to high-net-worth investors.
It comes amid a wide-ranging federal probe into SAC's activities, including whether the fund traded on inside information and the likelihood of large investor redemptions in the coming weeks. Cohen has been the target of a federal criminal probe into whether he and a former portfolio manager Mathew Martoma traded drug stocks using inside information.
As first reported by FOX Business, the U.S. Attorney's office for the Southern District of New York is weighing whether to bring federal racketeering charges against SAC for operating as a criminal enterprise by allegedly trading on inside information over a number of years. A federal grand jury has subpoenaed Cohen and several senior SAC officials as part of this probe.
People close to Cohen say as late as last week he remained committed to keeping SAC as an on-going business. The giant hedge fund charges some of the highest fees in the hedge fund world in the form of a management fee of 3% of assets. Cohen also demands investors pay 50% of all profits generated from his trades.
In the past, investors didn't mind paying such hefty fees (most hedge funds charge a 2% management fee and a performance fee of 20%) since SAC had produced some of the highest returns in the investment world.
But with the scrutiny from the government growing, many large investors, including private-equity firm Blackstone Group (NYSE:BX) are moving toward pulling money from SAC in June, the fund's next redemption date.
The move to close SAC down could also be part of a deal with the federal government to settle the criminal probe. SAC had been offered a settlement where the fund could be shut down, and the government would defer its prosecution of Cohen and SAC. At some later point, Cohen could reopen the business by raising new money.
That deal was rejected by the Manhattan U.S. Attorney's office, and by converting SAC into a family office, Cohen would no longer be managing outside money to any significant degree.
Earlier this year, investors yanked $1.7 billion from SAC; Blackstone Group, the largest outside investor, has approximately $550 million invested at the firm.
Since inception two decades ago, the firm has had average returns of 25% a year, one of the industry's best records and significantly outperforming the average return of the S&P 500.
But in recent years, those returns have tapered off; Cohen pointed to the fund's size as being an impediment toward the massive double-digit returns SAC cranked out in the years following its inception in 1992. But the lagging returns also correlated to the increased government scrutiny of SAC operations.
That scrutiny has intensified over the past six months with the indictments of Martoma and another formal fund manager, Michael Steinberg, who is on leave from SAC. SAC paid more than $600 million to the Securities and Exchange Commission to settle civil securities fraud charges that Martoma, while at the big hedge fund, used insider information to trade shares of Elan (NYSE:ELN) and Wyeth.
But a criminal probe of Martoma's trades continues, including whether Cohen himself knew of the allegedly illegal trading. Martoma and Steinberg have pleaded not guilty and Cohen, through a spokesman, says he's done nothing wrong.