Cognizant Technology Climbs on Digital Shift, New Dividend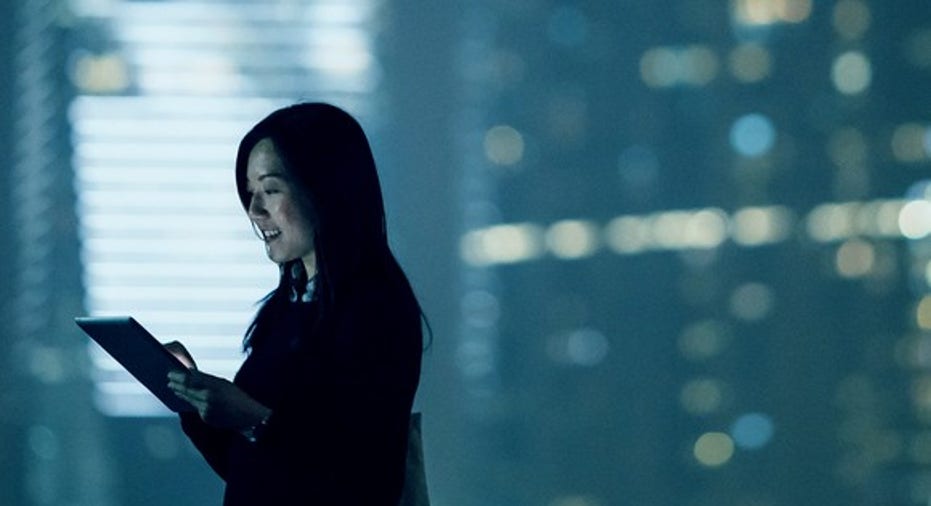 The information technology world has evolved rapidly, and Cognizant Technology Solutions (NASDAQ: CTSH) has worked hard to keep up with tech advances and assist its customers in adopting them to their advantage. Yet the IT consulting field has gotten increasingly competitive, and late last year, Cognizant attracted the attention of activist investor Elliott Management, which urged changes in the way the company does business. Coming into Wednesday's fourth-quarter financial report, Cognizant investors expected solid earnings and revenue gains, and the IT consultant did a good job of producing growth.
Yet perhaps more important was a deal with Elliott under which Cognizant will pay a dividend and accelerate its shift to emphasize digital services and solutions.Let's look more closely at Cognizant to see how it did during the quarter, and what's ahead for the IT consultant going forward.
Image source: Cognizant Technology Solutions.
Cognizant keeps on growing
Cognizant's fourth-quarter results were generally favorable. Revenue was up 7.1%, to $3.46 billion, which was slightly slower than the nearly 8% growth rate that most investors were looking to see. GAAP net income was down 2%, to $416 million, but when you take out stock-based compensation, acquisition-related charges, and some other one-time items, adjusted earnings of $0.87 per share were $0.01 better than the consensus forecast among those following the stock, and up about 9% from year-ago levels.
Taking a closer look at Cognizant's results, the IT consultant's smaller business segments showed the greatest revenue growth. The manufacturing, retail, and logistics business posted gains of almost 13% in segment revenue compared to the fourth quarter of 2015, and the catch-all "other" segment saw sales climb nearly 15%. By contrast, the bigger healthcare segment only posted growth of 5.6% in its top line, and financial services was the laggard, climbing at only a 3.5% pace. Sequentially, financial services actually saw revenue drop compared to the third quarter, pulling down gains elsewhere.
Geographically, the U.K. once again pulled down the company's growth. Sales there dropped almost 11% on a year-over-year basis. By comparison, North America posted 7% gains, and the rest of Europe soared 22%, bringing the total for the U.K. and Europe up to 2.7% growth. Cognizant doesn't do much business in the rest of the world, but its sales there gained nearly 18%.
How the future looks at Cognizant
Yet CEO Francisco D'Souza had his attention squarely focused on the future. "As we enter 2017," D'Souza said, "the time is right for us to accelerate the shift to digital services and solutions to meet the growing demands from our clients to transform their business models in the face of the rapid business and technology shifts disrupting their industries." The CEO went on to note that scaling up its digital capability and improving core efficiency will be essential in driving growth throughout the year.
Also, Cognizant will reward investors with a plan to return $3.4 billion in capital to shareholders, meeting some of the demands of Elliott Management. An immediate stock buyback of $1.5 billion and ongoing stock repurchases of $1.2 billion will make up the bulk of the capital program. Cognizant will also pay a quarterly dividend of $0.15 per share, starting in the second quarter of 2017.
Separately from the earnings announcement, Cognizant said that it had reached a cooperation agreement with Elliott. Under the deal, three new independent directors will join the company's board, including two for 2017 and one more for 2018.
Meanwhile, Cognizant's guidance for the first quarter and full 2017 year was reasonably good. The company expects revenue for the first quarter of between $3.51 billion and $3.55 billion, producing adjusted earnings of at least $0.83 per share. For the full year, revenue of $14.56 billion to $14.84 billion should bring in adjusted earnings of at least $3.63 per share. Those targets are generally in line with what investors were expecting, especially if Cognizant can beat its "at least" targets slightly.
Cognizant investors were happy with the news, as the stock climbed 6% in pre-market trading following the announcement. By coming to terms with Elliott, rewarding shareholders with capital returns, and adopting a pro-growth digital strategy, Cognizant appears to be firing on all cylinders in its attempt to maximize its opportunities going forward.
Find out why Cognizant Technology Solutions is one of the 10 best stocks to buy now
Motley Fool co-founders Tom and David Gardner have spent more than a decade beating the market. (In fact, the newsletter they run, Motley Fool Stock Advisor, has tripled the market!*)
Tom and David just revealed their ten top stock picks for investors to buy right now. Cognizant Technology Solutions is on the list -- but there are nine others you may be overlooking.
Click here to get access to the full list!
*Stock Advisor returns as of February 6, 2017
Dan Caplinger has no position in any stocks mentioned. The Motley Fool owns shares of and recommends Cognizant Technology Solutions. The Motley Fool has a disclosure policy.