Cognizant Technology Aims to Ride Higher IT Spending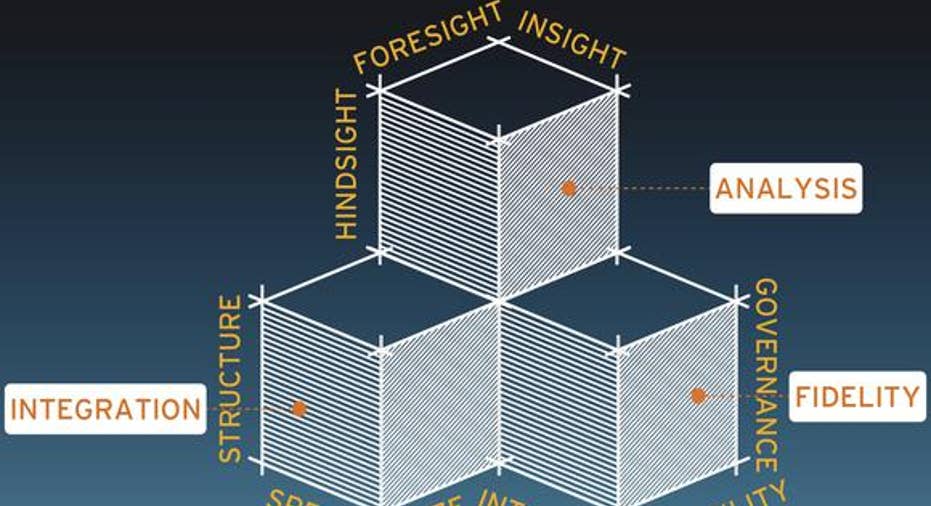 Image source: Cognizant.
IT consultant Cognizant Technology Solutions has become a key provider of information-technology services and expertise for its clients. Yet the IT consulting business relies on clients being willing to spend money on capital improvements to their own technology platforms, and navigating those choppy waters has put pressure on some players in the industry. Coming into Friday's first-quarter financial report, Cognizant shareholders believe the IT consultant should continue to grow at a healthy pace, and they hope that pace will accelerate into the future.
Let's take an early look at how Cognizant Technology is likely to perform and what's ahead for 2016.
Stats on Cognizant Technology
| | |
| --- | --- |
| Expected EPS Growth | 11.3% |
| Expected Revenue Growth | 10.7% |
| Trailing Earnings Multiple | 22 |
| Expected 5-Year Annualized Growth Rate | 15% |
Data source: Yahoo! Finance.
Can Cognizant earnings grow faster? In recent months, investors have pulled back on their view of Cognizant's earnings, reducing their first-quarter projections by $0.02 per share and cutting their full-year 2016 and 2017 estimates by between 2% and 4%. The stock has been volatile, falling 4% since late January but having made substantial swings in either direction since then.
Cognizant's fourth-quarter results reflected the company's ability to grow, but it also highlighted investor concerns about the future. Cognizant's revenue rose by 18%, leading to a similar 17% rise in net income. The healthcare and financial services segments continued to lead the way higher for Cognizant's business, and solid performance from the manufacturing, retail, and logistics arenas also helped buoy the company's results. Even hard-hit areas of the world like Europe managed to post double-digit percentage gains in revenue.
However, investors have gotten used to strong guidance from Cognizant, and there, the company fell short. Pressures could persist not only in the first-quarter results we're about to see, but in Cognizant's full-year performance as well, and the IT consultant is dealing with a raft of competition from other companies in the business. For instance, Accenture has moved forward with plans to focus on its areas of highest potential, and with cloud-computing and cybersecurity among the key sectors in which Accenture expects to concentrate, Cognizant will have to work hard to carve out and defend its own niche in those spaces.
Cognizant hasn't hesitated to turn to partnerships in order to further its own growth opportunities. In April, Cognizant joined forces with Box in order to play a role in helping its enterprise customers work with the Box Platform product. The idea behind the collaboration is to help modernize client business processes in a way that will utilize the power of cloud computing to replace more expensive and inefficient older models of technology. A Cognizant executive noted that "documents still sit at the core of many business processes today," and emphasized the ability that Box will be able "to quickly build flexible solutions that leverage enterprise-grade content management, collaboration, and security capabilities."
Similarly, Cognizant also partnered with mobile-solutions provider Kony in April, saying they will work together to develop mobile applications for a wide range of industries, including banking, healthcare, manufacturing, retail, and government. With Kony integrating mobile-app design capabilities into the Cognizant Digital Collaboratory's offerings, the two companies believe it will be easier for designers to envision solutions for enterprise customers' needs.
In the Cognizant Technology Solutions earnings report, the IT consultant needs to keep pointing to future opportunities to collaborate and innovate in order to stay ahead of its competition. As long as Cognizant gives its clients a reason to stick with it -- and for new clients to jump on board -- it will have a strong chance to grow and even accelerate its growth into the future.
The article Cognizant Technology Aims to Ride Higher IT Spending originally appeared on Fool.com.
Dan Caplinger has no position in any stocks mentioned. The Motley Fool owns shares of and recommends Cognizant Technology Solutions. The Motley Fool recommends Accenture. Try any of our Foolish newsletter services free for 30 days. We Fools may not all hold the same opinions, but we all believe that considering a diverse range of insights makes us better investors. The Motley Fool has a disclosure policy.
Copyright 1995 - 2016 The Motley Fool, LLC. All rights reserved. The Motley Fool has a disclosure policy.